Fandango Movies What Is It And How Does It Work
Formerly known as Cine Papaya, this application brings together the necessary information to understand where and when you can go to the function of the movie you want to see. Until recently known as Cine Papaya, following the Peruvian entrepreneurship that created the application, Fandango Latin America is a must-have for all movie fans who, in recent days, changed its name and brand image.
What is Fandango and How Does It Work?
It is an application that in some Latin American countries is used to buy tickets, saving the process of queuing at the box office, but that in Chile has as its primary function to efficiently and quickly deliver the schedules of the upcoming movies.
Besides, the application allows you to use various filters on the current billboard, both in terms of genres and film ratings, in addition to having a section called " Go Now " that allows you to know which is the next function closest to your location.
Available in multiple countries around the world, Fandango offers the possibility of knowing which is the closest cinema depending on your location, thanks to the geolocation possibilities. Besides, another important point is that it delivers, in its "Upcoming" section, a list with the release dates of the upcoming films that will hit theatres.
How to Use Fandango to book Movie Tickets
Fandango is a company that helps people buy movie tickets ahead of time, find movie times, see premieres, read movie reviews, and much more. Here is how to book movie tickets using Fandango website or App
The procedure to book from the App or website is similar.
1. Visit the official website Fandango.com or open the Fandango app
2. You can see a search option at the top of the site where you have to enter your location or the movie name that you want to watch once that done hit on Go or the search icon in the App.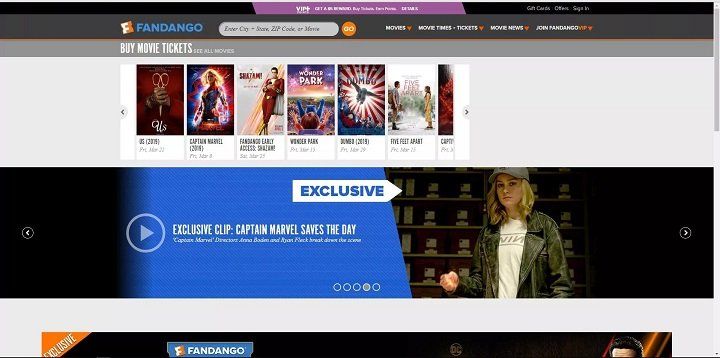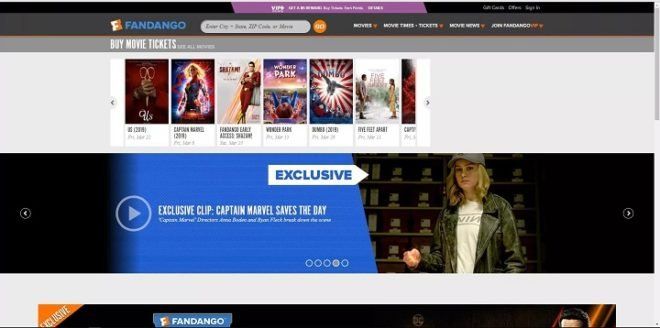 3. Fandango will display the movies list or theatres.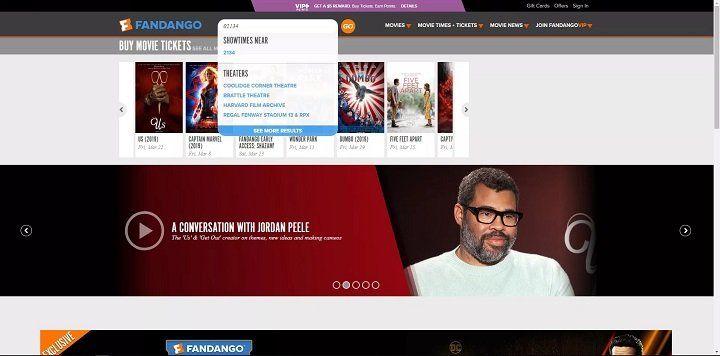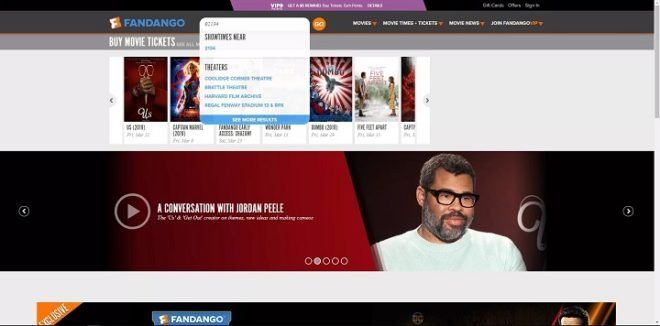 4. Select the theatre, then you will see a calendar of 1 week to choose from if you want you can scroll down and see the later dates.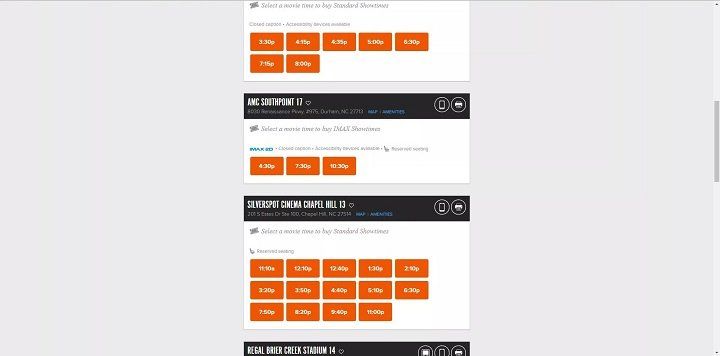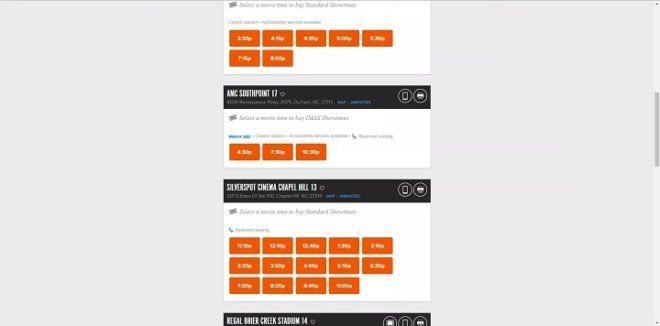 5. Once you select the date, you will see a list of the scheduled time of the movie, select the time which you prefer.
6. On the next screen, you can choose how many tickets you want to book. Once you have entered the number of tickets, click on Continue to Seat Selection or hit on Choose Seats inside the Fandango app.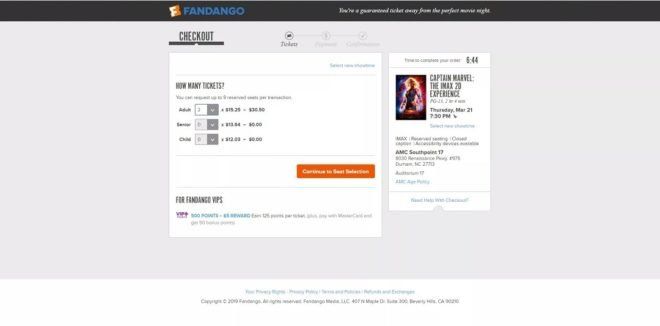 7. You will be displayed with the available seats in the theatre, select the seats which you prefer and click on Continue or Next to complete the payment procedure.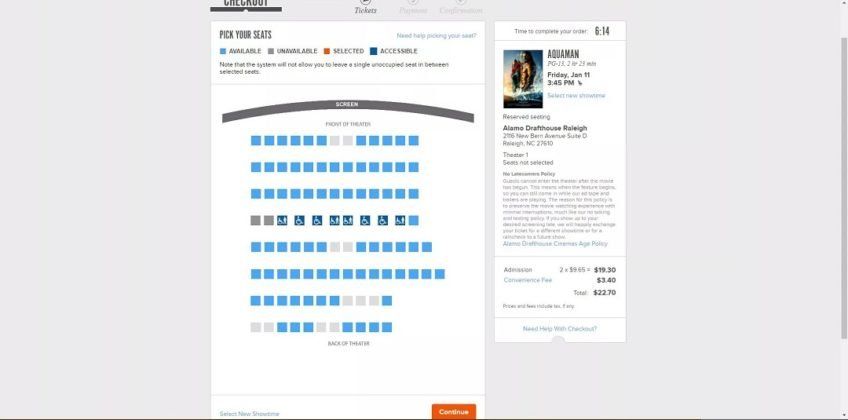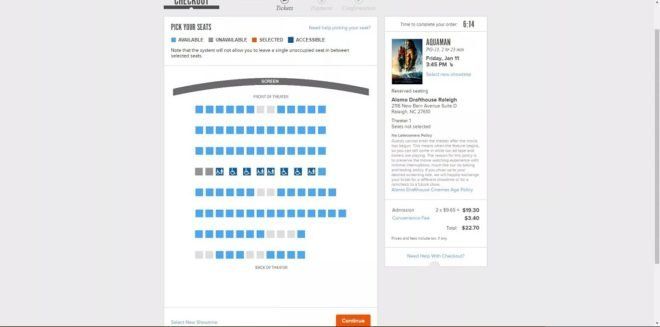 8. If you have an account with Fandango, you can complete the payment procedure, or else you will be redirected to the signup page. Still, if you want, you can also check out as a guest, we will suggest creating a Fandango VIP account to get benefits of various offers.
9. Once Login is complete, you will be redirected to the payment gateway, where you have multiple options to make the payment. You can use PayPal, Gpay, debit/credit card, Fandango gift card, Master Pass, etc. You can recheck your booking. If you think everything is correct, click on Complete My Purchase or tap on Continue in the Fandango app.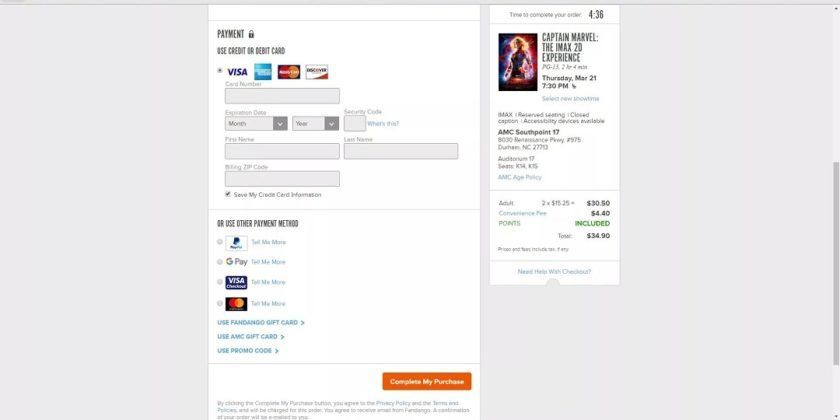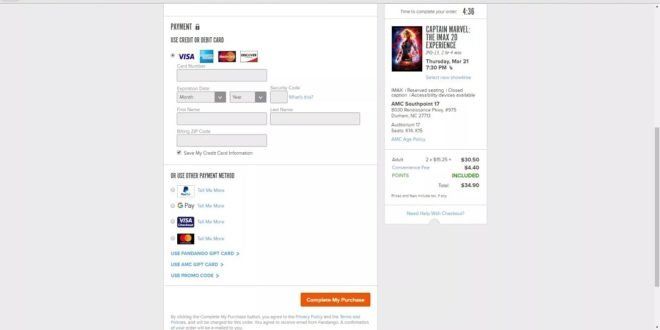 10. You will receive instructions on how to get your ticket after the successful booking has been made. You will also receive an Email from Fandango on the email id that you have mentioned will booking tickets.
11. You can print the tickets or use your email confirmation or use the Fandango app where you will get a QR code, which you have to show once you enter into a theatre.
12. If you booked your ticket through the Fandango app and want to see QR code, click on Account > Purchase, then select the movie for which you booked a ticket. 
Benefits of Fandango VIP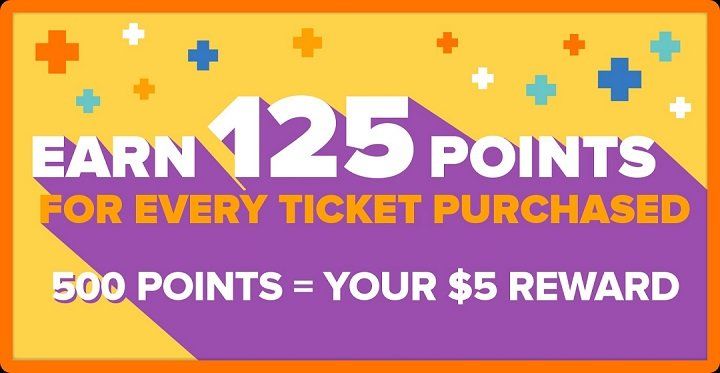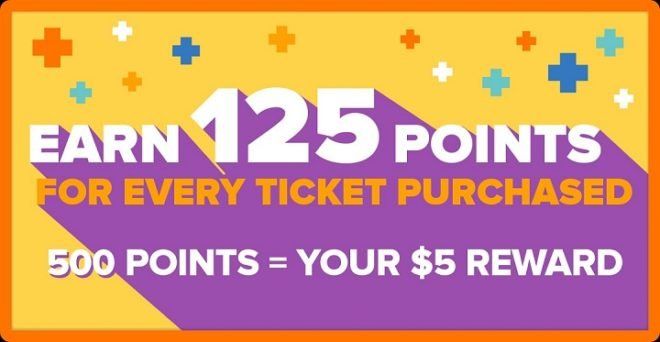 If you are a Fandango VIP member you will enjoy various benefits for each ticket you book you will get 125 points once you reach 500 points, Fandango will give you $5 which you can use to book movies. If you make your payment through MasterCard, you will receive an additional 50 points on every transaction you make.
You can also use the points you have collected in FandangoNow, It is a streaming platform where you can watch TV shows and Movies. It is available on multiple platforms like iOS, Android, smart TVs, etc.
What is a Fandango Gift Card?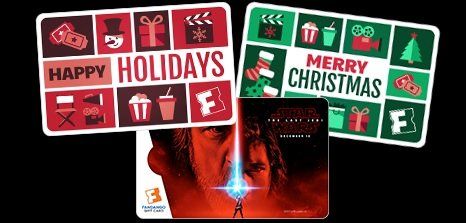 With Fandango, you can find new movies now in theatres and make a movie gift with a Fandango gift card. Gift Card can be bought from the Fandango website.
It is kind of a dollar amount loaded on a card which you can use in Fandango. It can be virtual and physical. It can also be used on FandangoNow.
If you have a Fandango Gift Card and you want to check the remaining balance, all you have to do is visit the Fandango Gift Card website and Click Check Balance. There you have to enter your Card Number or Code to check balance.
How to Use a Fandango Gift Card
This card can only be used on Fandango platforms like Fandango website or App. To use this card, you have to select the Gift Card option in the payment gateway to complete your payment.
Note: If the amount exceeds the available balance in gift card, then you will have to pay the remaining amount through other payment options. If your total payment amount is less then the Gift Card available balance, then the remaining amount can be used in future.
Conclusion
Hopefully, now you know what Fandango is and what all features it offers. As there is lockdown and if you are in a mood to watch a movie or TV Show and have a gift card to use you can use it now before it expires and enjoy the latest cinematic delight.