Easy Way to Setup iCloud Email Account on Android
Apple iCloud has many online services, cloud storage, calendar, including iCloud email, and photos. When users set up an iPhone or iPad, there will be a request to set up an iCloud account and back up phone data there. If you suddenly moved from an iPhone to an Android smartphone, you don't have to go to Gmail or some other service; you can continue to use the Apple mailer. It's simple enough, and in this article, we will tell you how to set up iCloud mail on Android.
Keep in mind that recently, for third-party applications with iCloud access, you need to create separate passwords that are different from the main one.
How to create an app-specific password for iCloud
To enter third-party applications using iCloud (for example, in Outlook or Thunderbird), you will need specially generated passwords. You can create them through the Apple ID settings.

These passwords will need to be created for apps that use data stored in iCloud, such as a contact list, mail, and calendar events.
Log in to your Apple account using your username and password and go to the Security section.
First, set up two-factor authentication with confirmation of login to your account using the code that comes by SMS.
After that, you will see the Apps Specific Passwords option. Click on "Generate Password" and come up with a name with which you can later determine which service uses the specified password.
The password will be generated automatically. It consists of 16 random characters.
Now go to the application that uses the iCloud service for login, enter the login and the password just created.
You can create up to 25 passwords at a time. Any password can be revoked. Then you will be logged out from the application in which it is used. If you reset your Apple ID, all passwords for third-party apps will be revoked, and to re-enter them, you will have to re-create passwords.
Access iCloud Email on Android with Gmail
To get started, on your Android device, find the Gmail application, which is part of the standard applications of any version of Android.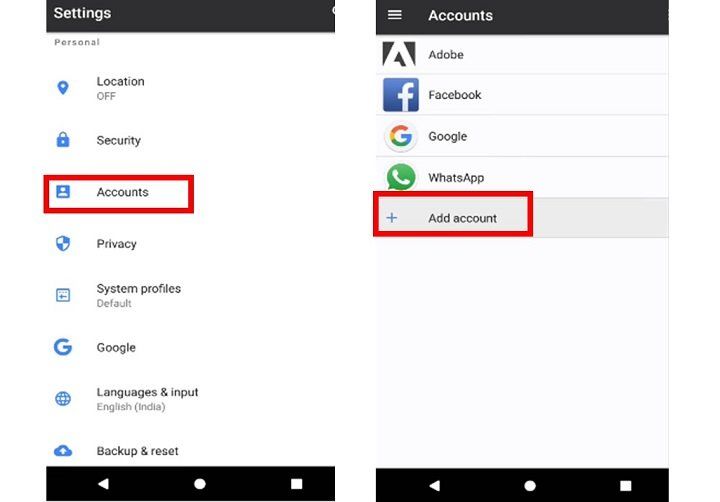 There are two ways to add an account:
1. Go to Settings > Accounts > Add Account
2. Open this Gmail app and go to the settings in which you can add a new e-mail account, if not one email account is configured in the application, after launching the menu for adding a new mail service will immediately open:
Follow the steps below:
Start by opening the Gmail application on your Android and selecting the menu button.
Continue by clicking on the selection arrow and select the Add Account option.
Enter your iCloud email address and password. Click the next button.
From here, Gmail completes the process for you by automatically adding your iCloud email account to the Gmail application on the Android.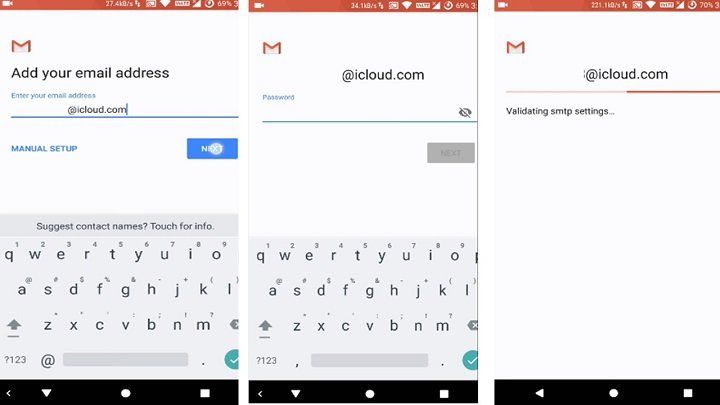 Access iCloud Email through other Email App
If you want to setup iCloud email on some other email apps which support IMAP and SMPT (for example, Outlook or myMail), Some applications do not require manual configuration; just like Gmail, you just need to enter the email address and password. In other cases, you need to enter the server address, port number, and other data. 
If two-step verification of Apple ID is configured on your iCloud account, then before setting up mail on your Android device, you need to generate a password for a specific mail application, as mentioned above in the first para. If you have created an app-specific password for iCloud, then you can proceed with the steps mentioned below to manually configure. iCloud email on Android:
Here we will Consider the mail setup using the example of the standard E-mail application for Android:
Open this application and go to the settings in which you can add a new e-mail account, if not one email account is configured in the app, after launching the menu for adding a new mail service will immediately open: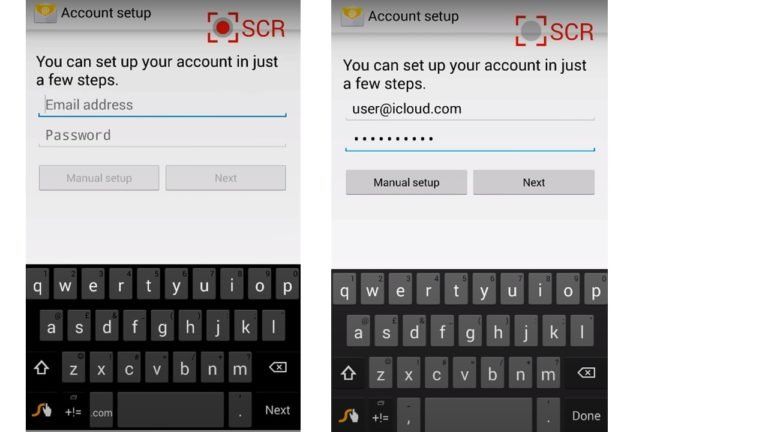 IMAP Settings:
IMAP server – imap.mail.me.com
Username is the first part of your [email protected], i.e., what is indicated before @ icloud.com
The password corresponds to the password from Apple ID or is generated on the site when two-step verification is enabled.
Certificates must be configured to accept SSL / TLS (accept all certificates) if there are any connection errors.
The port number is 993.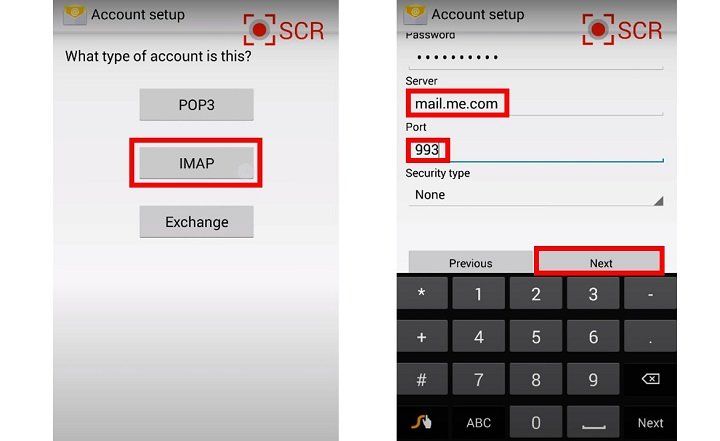 SMTP Settings:
 SMTP server –  smtp.mail.me.com
Username and password are the same as Apple ID.
Certificates must be configured for  SSL  or  TLS  (you can select the option to accept all certificates)
Port Number –  587.
If the application enables  SMTP authentication,  select yes. 
If everything is done correctly, now you can use iCloud on Android.
Also Read: Samsung Knox Security App to secure your Devices