Football Manager 2020 & Rocket League Now Available Free On Epic Games Store
Free games are now even more exciting through the Epic Games Store , and this time what could really be worth it is Football Manager 2020. There is no provision when the offer ends, but this could be the right time to claim the game without spending a penny.
Besides that, Epic itself still offers several free games which are quite exciting and are still valid today, including Rocket League which started 2 days yesterday and Watch Dog 2 which will end until September 24.
So, if you feel that getting the original game is too difficult due to budget constraints, then Epic Games can bring the best solution. Even though the games that have been present have been released for a long time, but at least the gameplay is still very interesting to play, including the visual quality.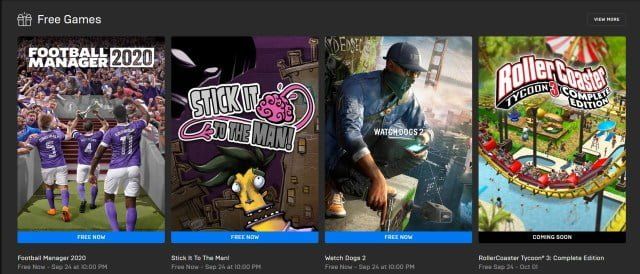 Not only that, Epic Games Store is now offering lots of big discounts on some of the top games, such as Red Dead Redemption 2 which is now down with a 33% discount, Death Stranding and many other exciting things.

So, what are you waiting for, immediately log into the Epic Games Store and claim some of these free game choices. You can download it at a later time during free time or when you have the best connectivity. The most important thing is to claim first and the game is completely yours.
It also includes a big discount, especially if you are looking for a new game at a cheaper price. The convenience offered by the Epic Games Store also applies to direct purchases.