Blade and Soul Revolution, MMORPG Game Leaks
There are already many exciting games with the theme of massively multiplayer online that invite player to explore the world. However, few can give an impression in terms of the game and other elements. One of the MMO games with memorable RPG action elements is Blade and Soul, whose popularity has penetrated in Korea, China, and Japan.
The good news, this game can be played on a smartphone, you know! By carrying out the title Blade and Soul Revolution, Netmarble as the publisher of the mobile version invites the players to celebrate the thrill of fighting in the world of Blade and Soul. 
Now, for those of you who were curious and want to try out the excitement, you can try Blade and Soul Revolution which will be released soon. Droidcops also got the chance to find out the details of this game directly from Netmarble's "kitchen" which was revealed by Hyun Jin Jang as the head of the game's development.
Here are the facts and details about the game Blade and Soul Revolution. Listen carefully, yes!
1. Oriental Fantasy World with Exciting Stories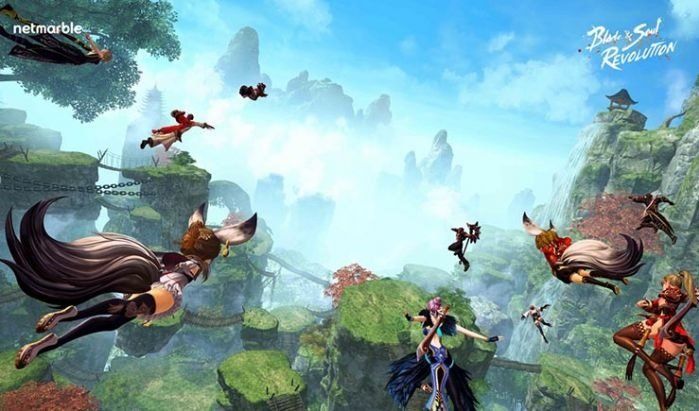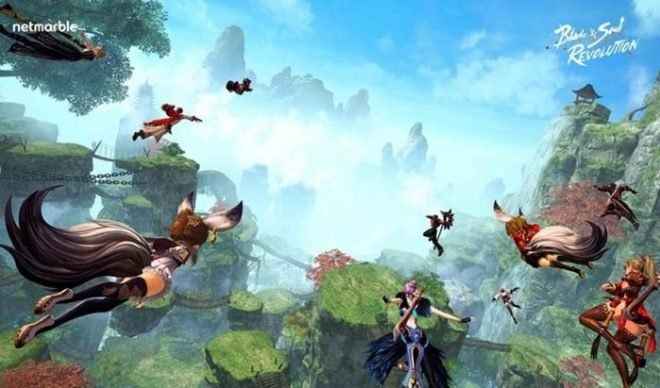 For some people, of course, the story in the game becomes an essential element that makes it exciting to dive. In Blade and Soul Revolution, players can explore three realms, namely Earthern Realm, Divine Realm, and Dark Realm. Yep, you will explore earth, hell and heaven in this exciting game. The developer also mentioned that this game has many backgrounds that must be explored by the players.
You will meet the players and explore Earthern Realm. Meanwhile, the Divine Realm would become a place of life after death. This world also became the background of the gods to teach martial arts players. Players will also be assigned to sail the Dark Realm to eradicate the Dark Lord and provide a profound challenge to defeat the monsters in it.
Besides the main story, we will also be introduced with a variety of exciting events that are ready to be presented by Blade and Soul Revolution. Later, players can experience a series of events that have been held in other countries before. The developer also added that they have set up an event recently and event specials specifically for the Asian regional players.
2. Different and Enchanting Fighting Actions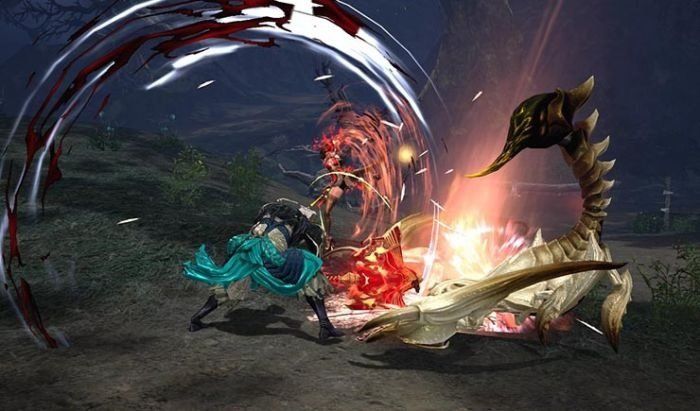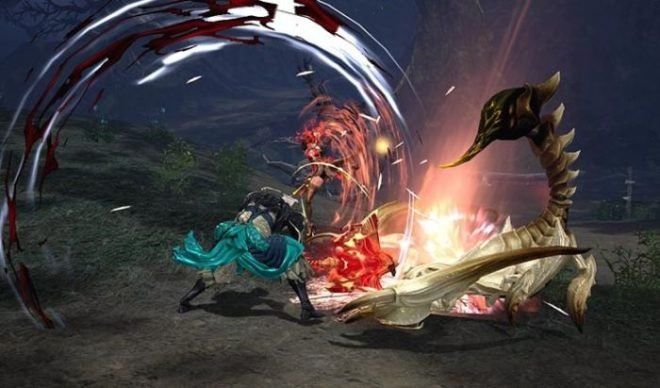 The offer that cannot be rejected by the players is a fight brought by Blade and Soul. Instead of carrying RPG elements with weapons, this game features a thick style of martial arts. According to Hyun Jin Jang, Blade and Soul Revolution, is inspired by Wuxia's story, a martial arts story that originated in China.
When dealing with enemies, players must combine attacks. The enemy and monster characters that we meet also carry flexible movements so players must consider their changes. As an action RPG game, Blade and Soul Revolution will test the player's ability to find attacks and ways to defend enough fluids.
This exciting game also carries the autoplay feature, which makes you don't need to spend a lot of time and energy to strengthen the character and carry out easy quests. However, for guests with a high level of difficulty and Party Dungeon, you can't use this feature. Yes, for those of you who like challenges, Blade and Soul Revolution will give a variety of tests through the elements of control and action that are essential in it.
3. The Presence of Diverse Character Classes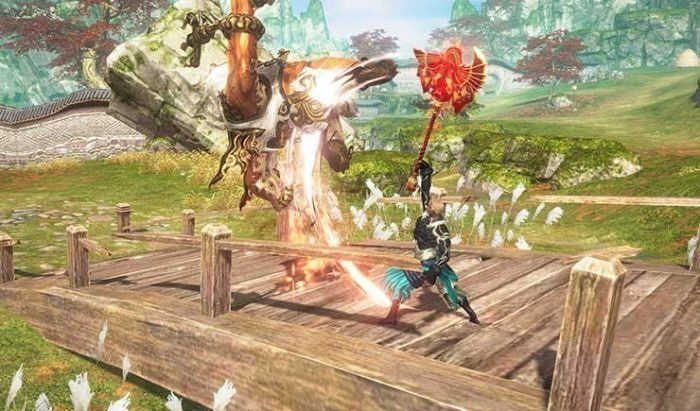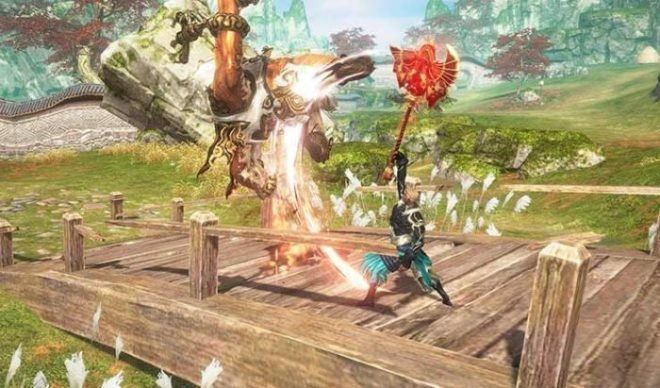 Despite carrying martial elements, players can find characters like magicians to hunters in this game. In the original game, there are dozens of classes that players can choose from, ranging from Assassins centred on agile games to classes similar to Warlock and Summoner who focus on their diverse abilities.
By wading through these class choices, players can create a variety of gameplay with other players. According to the developer, both the player versus environment (PVE) and player versus player (PVP) elements in it, the experience presented significantly test the player's intuition and expertise in launching attacks. That is why this exciting game is very alluring in terms of the game offer that they are stretchers.
Regarding character classes, Hyun Jin Jang also revealed that there are unique treatments that involve the player's experience. Later, the developer presents class updates that are tailored to the comments and suggestions from players through the official Blade and Soul Revolution fan page.
4. Faction System and Community Built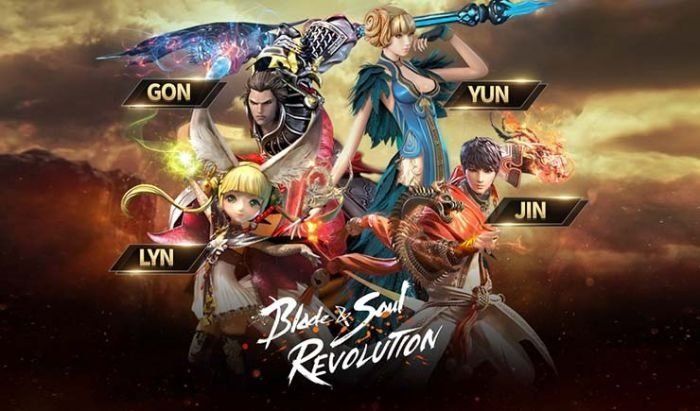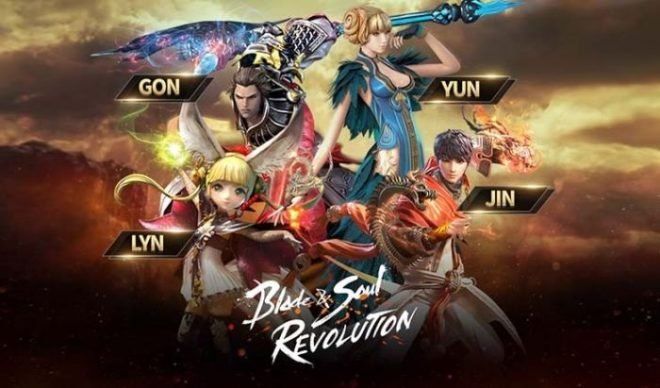 In addition to character classes, Blade and Soul Revolution will also bring the Faction system, namely Gon, Jin, Yun, and Lyn as an option for the players. Each Faction has a unique background to the respective class system in it. This uniqueness is very influential from community development to multiplayer games that will be encountered.
In completing the dungeon, the class composition is very influential. Therefore, players need communication in every fight in it. According to Hyun Jin Jang as Development PD of Netmarble, the community in the game will be an essential element so that fans can find friends and play with many other players to enjoy the game.
When you reach a certain Faction level, you will get a buff prize. To increase levels, players must hunt monsters in the War Area that give Faction Points. This also happens in the enemy's Faction so war can occur in this area. Killing enemy players will provide you with more Faction Points. So, when meeting enemy players who are interfering with hunting, we can call friends in the same Faction via World Chat to defeat the enemy.
Social elements in this exciting game can also be found through Party Dungeon. There are also other elements such as gathering near Bonfire and Incense Burner, which adds to the enjoyment of the game with other players.
5. Full Adaptation of a Very Popular Game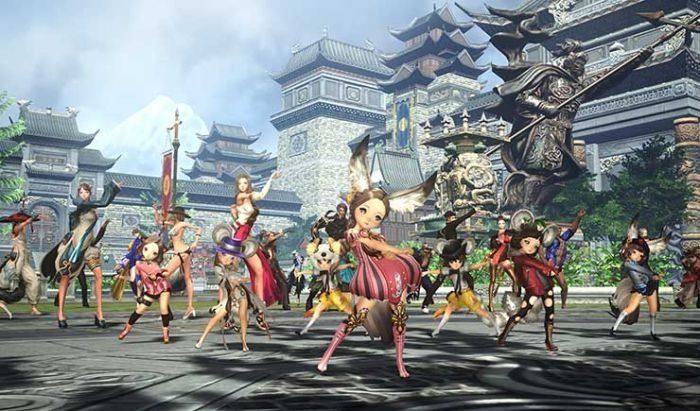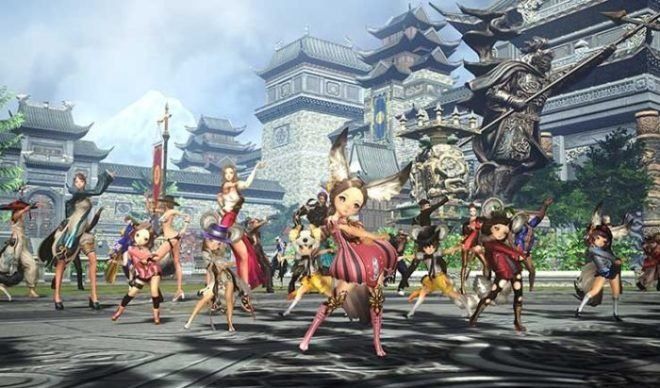 No less critical, Netmarble promises that the adaptation that will be brought in Blade and Soul Revolution will look in the mirror from the original game. Aside from the game system, Hyun Jin Jang also said that they had prepared more than 150 cinematic video scenes with original sound from the unique IP. Players can also enjoy storytelling outside the game with quality graphics that is eye-catching.
Previously, Blade and Soul has been recognized as one of the memorable MMORPG titles in South Korea, China, and Japan. This game also had a chance to try their luck in North America to Europe and get a significant player base.
Carrying amazing stories and quality action elements from the original IP, this Faction based exciting multiplayer game will present a unique and different gameplay experience. Naturally, Blade and Soul Revolution has been named the "Google Play Best Game 2019" in South Korea. Now, it is the turn of players around the world who have the opportunity to try out the thrill of the oriental fantasy world with an engaging battle.
Released on mobile devices, Blade and Soul Revolution will present a game sensation that significantly tests skills. By carrying out originality as a promising martial art themed game, this game is a must-play, especially for action RPG fans. Even more exciting, when the game is released, players can immediately enjoy the content of "Moonwater Plains" and "Silverfrost Mountains" which will be complete than the release content in previous countries.
Well, are you ready to fight in the Blade and Soul universe? If you want to know more in detail about this newest exciting game, you can visit the official Blade and Soul Revolution fan page. 
Also Read: 10 Best Wireless Gaming Headset & Buying Guide in 2020