2 Best App To Create Custom Icon Pack 2020
On many occasions we ask ourselves, where does so much icon pack come from? It is a question that already has an answer, and that is not complicated at all. It is not about having studied computer engineering or programming, it is much easier than all that. In this way, we are going to see how you can create icon packs completely from scratch.
For multiple reasons, two of which stand out above the rest. The first is that, with all the offers that we have available, a large number of it does not convince us or simply, we have a creative idea that we want to put at the service of all users through an app, although that will require some knowledge on programming.
How to create your own icon pack
Practically the existing method is the only one that gives good results when installing them on the smartphone, with downloading icon pack and using it. The app that we are going to use is called Icon Pack Studio, it will be the tool to create all the icon packs that we want, and that comes from the creators of SmartLauncher, so it is a very important endorsement behind the app.
Its operation is very simple since just when entering it we can immediately create our personalized icon. We recommend leaving this menu as soon as possible since it is a fast editor that does not have all the options that the app really includes. Tap on the "+" sign, where all the customization options will appear.
We can modify aspects such as the border, the shape it will have, choose the logo design, move its position and adjust its size, among others. A curious aspect is that in the color of the icon, it is possible to choose whether we want the apps to carry the same colors, or to change depending on which one. That is, we can order the app to customize the colors of Instagram to purple, Spotify to green, etc. To do this, in the "Fill" section, click on "App colors" in the drop-down menu.
Once the design is decided, we click on the eye that is located in the upper right corner, which will take us to the preview to check how our creation has been. If we are satisfied, we save and give a name to that pack, but it will not be installed on the smartphone yet. We wait until a notification from the app appears, click on it and then "Install". Now yes, that new icon pack will be implemented in the terminal, but we can face a problem in some launchers to fix that we can use another app which is given below.
How to adapt the new pack to all launchers
And it is that this app has a small limitation, since being the creators of SmartLauncher, it is only compatible with their developments and with Nova Launcher, there is no more. For all other launchers, this design change will not be applied to the icons. Fortunately, there is a solution to alleviate this problem.
Thanks to the Adapticons app, we can apply what we have created in any launcher, from the developer it is, or if we want to apply it to the personalization layer that we have by default on the mobile. It really is a program that also serves to create custom packages, but it handles an editor somewhat more precarious than the previous app, so its strong point is that we can load that pack that we have designed, import it into Adapticons and automatically apply it to any launcher.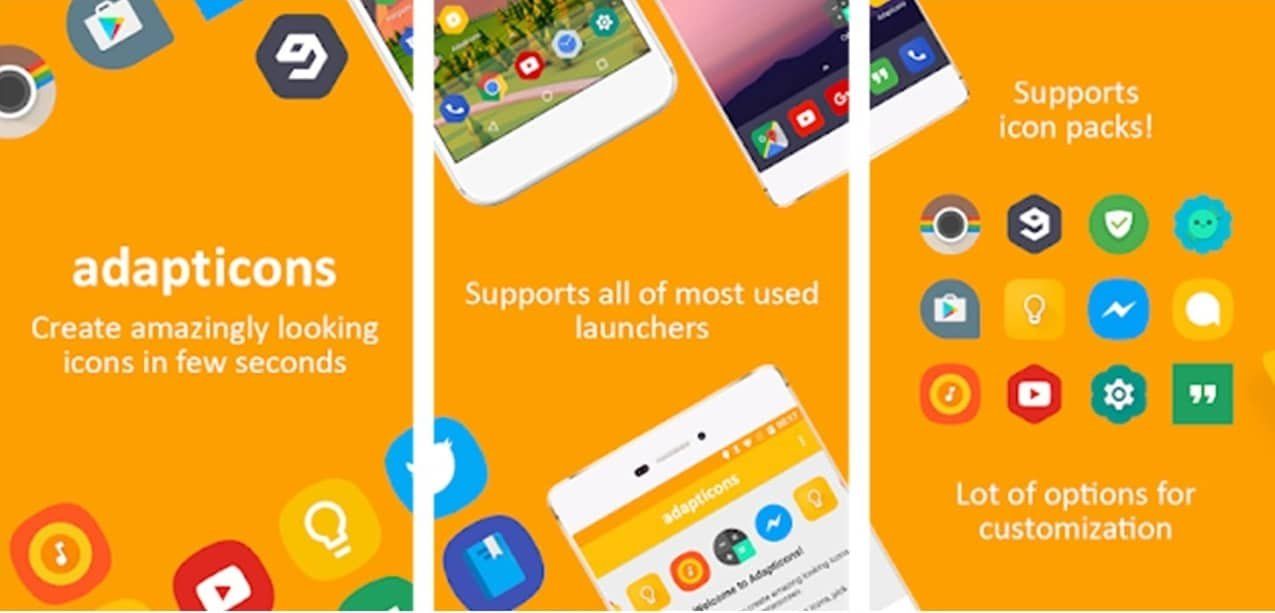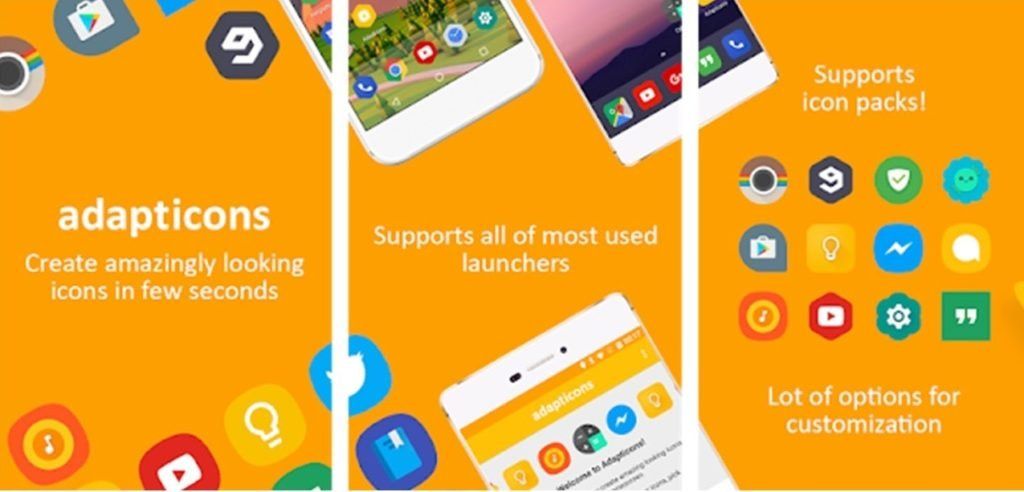 To do this, we add an Adapticons widget, click and choose the app that we are going to change the design of. Once we enter the editing menu, it is important to select the "Original form" option, before heading to the "Change icon" section that is a little further down the menu. A floating window will appear, where we will click on "Import icon", to load the design we have created. So with all the apps, we want to modify. Anyway, we recommend using the Nova Launcher for a better implementation of the icons.
Also Read
10 Best Home Workout apps on Android in 2020