The 20 Best Indie Games Of 2021 so far
From survival horror to Pong's spiritual successor, our list even has several indie games
Indie games are gaining more and more space, with differentiated experiences and creative ideas. Furthermore, it is becoming easier and easier to publish titles, with many releases happening weekly. Due to the large amount of games, it is also becoming difficult to discover new games. Therefore, Droidcops has prepared a selection of the great independent projects launched this year so far.
In this article, we've listed below, in alphabetical order, the 20 best indie games from 2021 to date.
Adios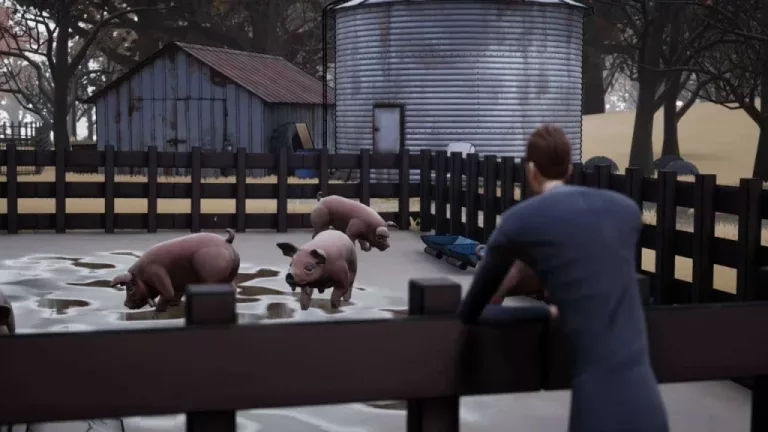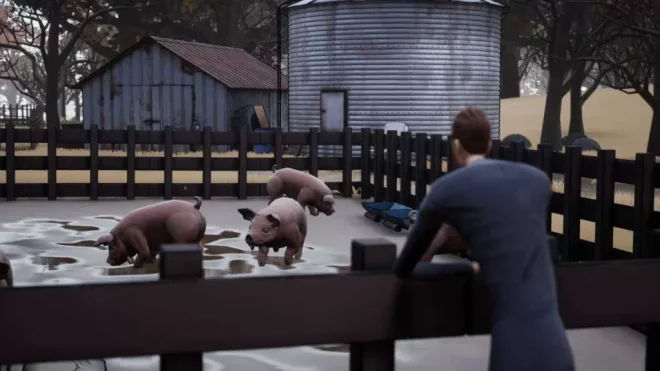 Adios is a walking simulator about a farmer who uses his pigs to get rid of the remains of bodies for the mafia. Tired, the protagonist decides to break the deal when an old friend, a hit man, arrives at his farm to deliver another body.
Adios can even fall short in technical aspects, such as dated and unpolished graphics, as well as stuck gameplay. But despite this, the game's cinematic script is provocative enough to make the player want to know the end of this story. The game is available for PC , Xbox Series X and S and Xbox One .
Curse of the Dead Gods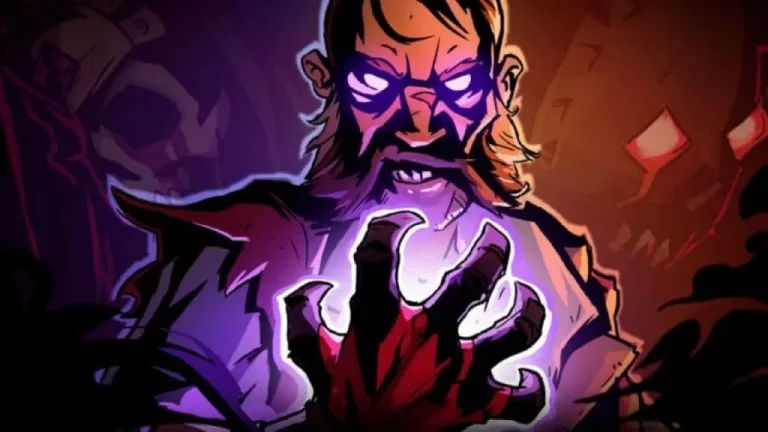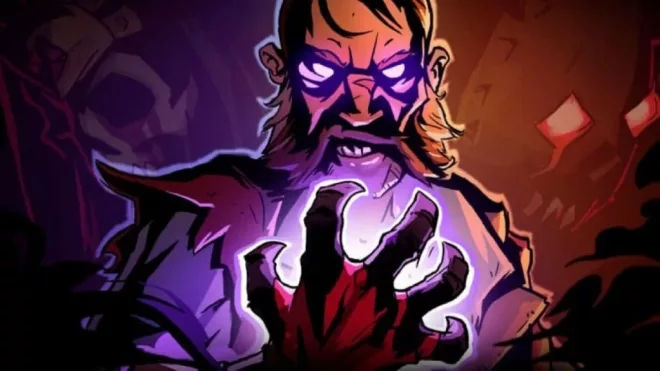 Hades was considered by much of the critics, public and by those who write to you as one of the best games of 2020. And if you're looking for a similar experience, it's worth giving Curse of The Dead Gods a chance . In the game, we are a treasure hunter who decided to venture into an ancient temple. But not everything turned out as expected, as this temple is under the curse of gods (apparently Maya) and the deeper we go into it, the more corrupted man becomes.
The game features mechanics similar to Hades and the technical elements are very well developed. Overall, the game is fun, challenging and a roguelike that deserves attention from fans of the genre. Curse of the Dead Gods is available for PC , PS4 , Nintendo Switch and Xbox One .
Cyber Shadow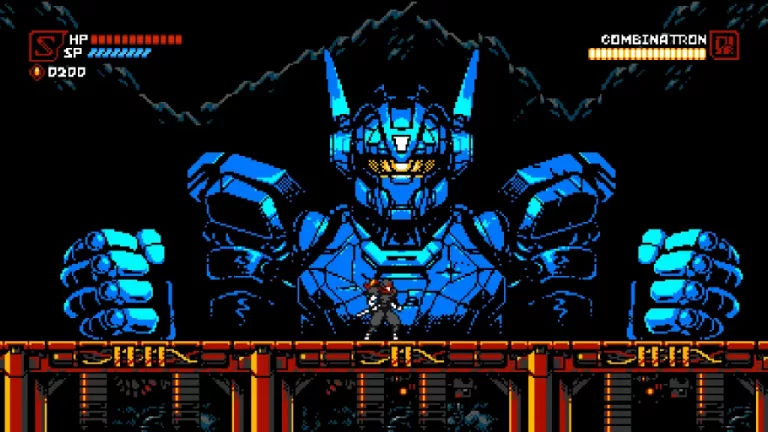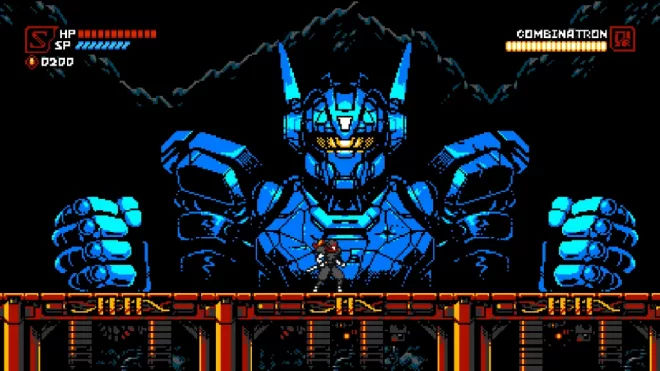 Cyber ​​Shadow is the right bet for nostalgics of the golden age of 8 and 16 bits. Mechanical Head Studios' game takes a lot of inspiration from games like Ninja Gaiden , Shinobi and Super Metroid . With very challenging gameplay and pixel art as beautiful as its inspirations, Shadow's adventure against Dr. Progen and his synthetic army makes up one of the best indie games of the year. The game is available for Nintendo Switch , PC , PS4 , PS5 and Xbox One .
Dandy Ace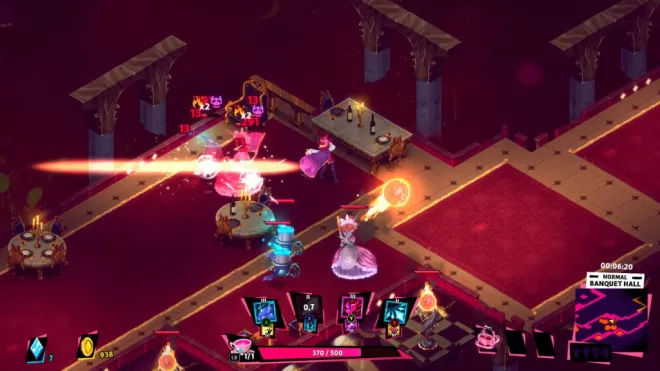 The roguelike Dandy Ace is the third and boldest project by Brazilian studio Mad Mimic . In the game, we control the title character, a magician who is trapped inside a mirror by his main rival in the world of magic. It's up to the player, then, to deal with powers and upgrades to get out of this situation.
Dandy Ace has excellent gameplay and extremely fun mechanics to play. The game is addictive and all the difficulty jumps renew the challenges that fans of the genre love so much – besides having an excellent progression and several combinations that create the game situation you want. The game is available for PS4 , Nintendo Switch and PC .
Dorfromantik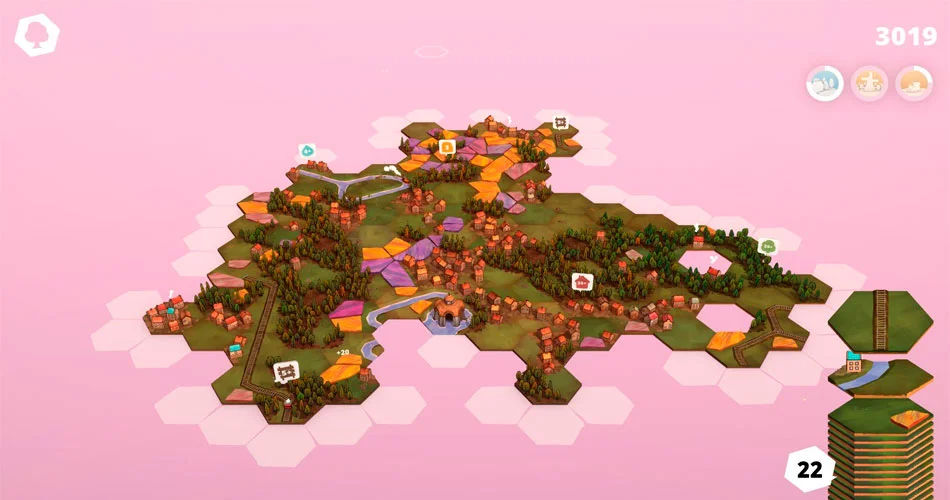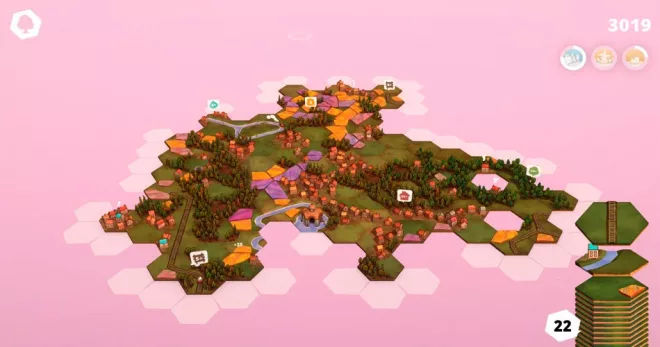 Dorfromantik is one of those games made to relax you. With simple, intuitive and captivating gameplay, lively graphics and calm music, you can easily find yourself slightly more relaxed while playing. Excellent therapy for the – hopefully the last – days of the pandemic.
The premise is quite simple: you work in the sweet hexagonal city of Dorfromantik, which has pieces of different types of fields to insert and form a small village. It works like a puzzle and strategy game, and while it makes you think, it also makes you relax. Dorfromantik is now available for PC via Steam , GOG and Itch.io .
Drive Buy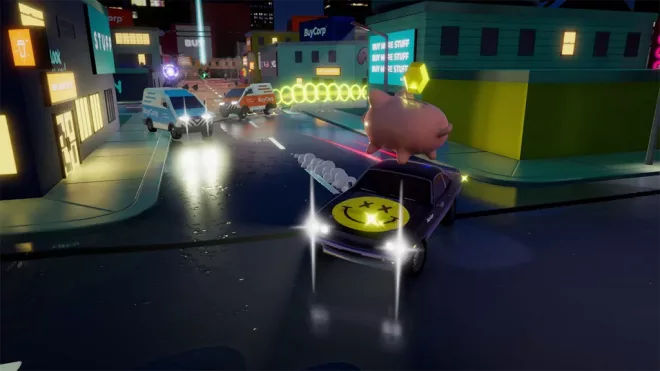 Drive Buy is a car combat game with guaranteed fun. He is a mix of Twisted Metal , Rocket League , Vigilante 8 and Mario Kart . In other words, an unconventional racing game ideal for playing with friends.
The objective of the game is simple: to win, drivers must rush as many deliveries as possible and shoot down rival drivers with powerups . Mainly focused on multiplayer , Drive Buy is also cross-play, allowing Nintendo Switch players to play with PC players and vice versa.
El Hijo – A Wild West Tale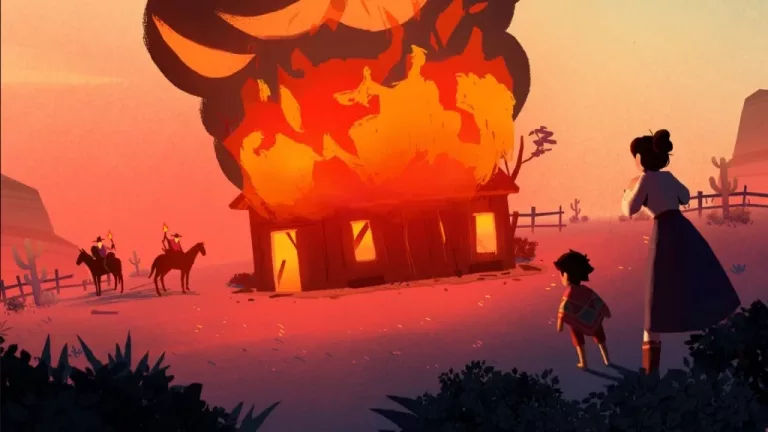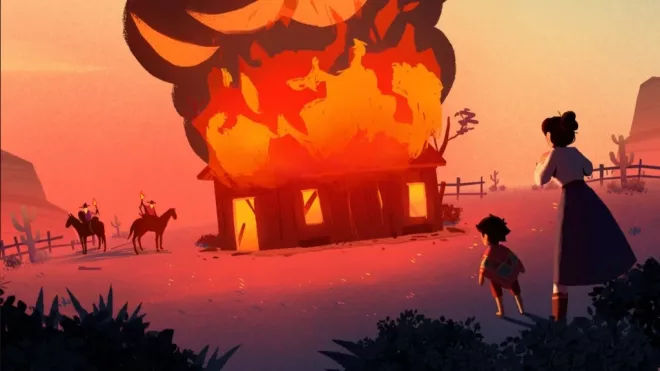 Many indie games stand out for their proposal, whether for the inventiveness of the gameplay , new mechanics or experience, and El Hijo – A Wild West Tale is in the last group. With a theme that is not easy to portray – child labor – the game bets on an adventure focused on stealth without any violence. Our mission is to cross different environments without being seen by enemies to find the protagonist's mother.
It's a somewhat uncomfortable experience, but without putting too much weight on the subject. El Hijo is not one of the best games technically speaking, but it has important points to reflect, without being pamphleteer. The game is available for PS4 , Xbox Series , Nintendo Switch and PC .
Genesis Noir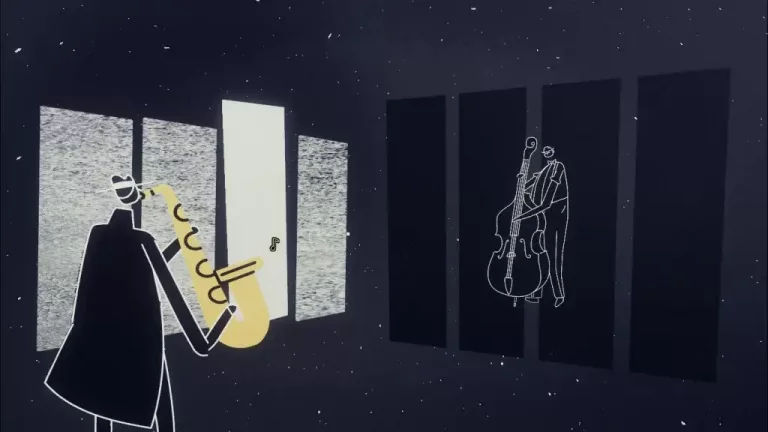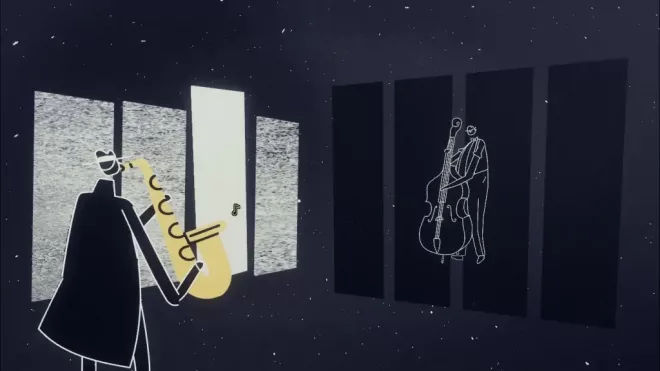 Have you ever imagined a game in which, to avoid murder, you breach the universe and connect directly to the Big Bang in order to save the love of your life? Well then, this is the psychedelic adventure of Genesis Noir . Basically, it's a puzzle game with a narrative focus. However, there are very specific elements. Its narrative, for example, is not clear, allowing the player to use their imagination to guess and imagine what happens on the screen.
In the game we control No Man, a watch seller who meets Miss Mass, his love, and introduces us to events involving jealousy, envy and a third element, who shoots the girl. This shot, curiously, sends out a great wave of energy, with which the protagonist manages to "pause" the world and investigate ways to save his beloved, being "taken" to the Big Bang. is available on PC , Nintendo Switch and Xbox One .
It Takes Two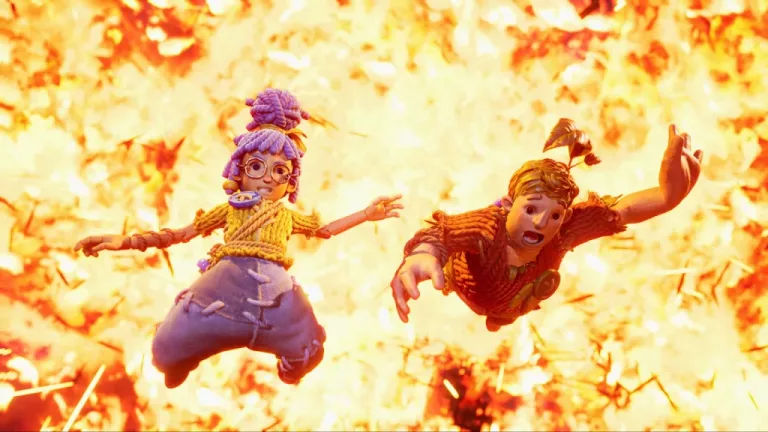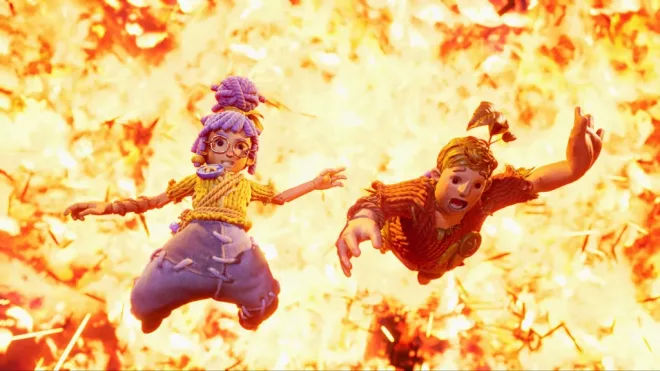 It Takes Two is the new game from Hazelight Studios , by film director Josef Fares , creator of A Way Out . Like the predecessor title, the game is completely co-op, its main objective is not to save the world or compete with a second player. The mission is to make friends help each other and improve their bonds of friendship.
Inspired, both visually, but also as thematic, by Disney Pixar animations , It Takes Two surprises players at all times, whether for its gameplay or for its amusing dialogue. What appeared to be a simple game proved to be one of the best co-ops in recent times and, in addition, it sends an important message. It wouldn't be surprising if it appeared in the Game of the Year nominees. The game is available for PS5 , PS4 , Xbox One , Xbox Series and PC .
Kaze and the Wild Masks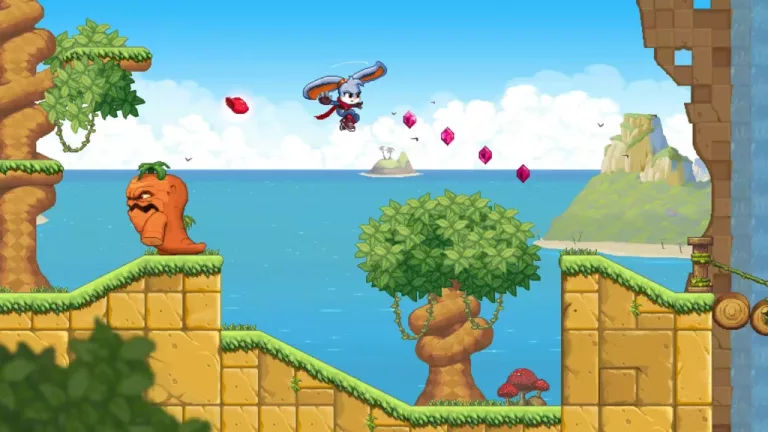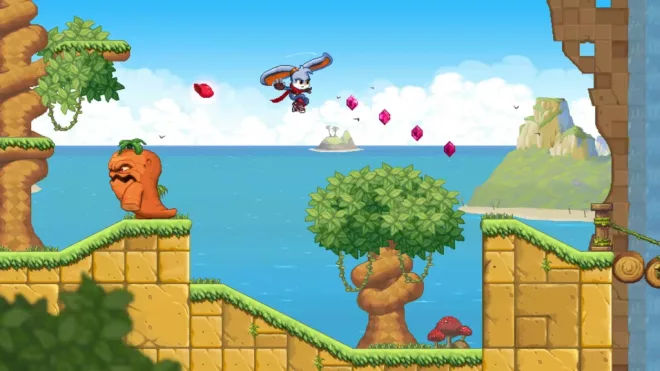 Kaze and the Wild Masks is the first 2D platform game developed by Brazilian studio PixelHive . Inspired by classics of the genre, especially the Donkey Kong Country series , which had considerable success in Brazil during the heyday of Super Nintendo . The proposal to stand out is to mix the successful elements of these classics with updated mechanics and a unique expressiveness.
In this adventure controlled the rabbit Kaze, who seeks to solve a curse that has befallen the archipelago, turning all plants into terrible creatures. In addition to trying to bring normalcy back to the world, the protagonist must also rescue her friend Hogo and, for that, she will have the support of the mysterious and powerful Wild Masks . The game is available for Nintendo Switch , PS5 , PS4 , Xbox One , Xbox Series X and S and PC .
Loop Hero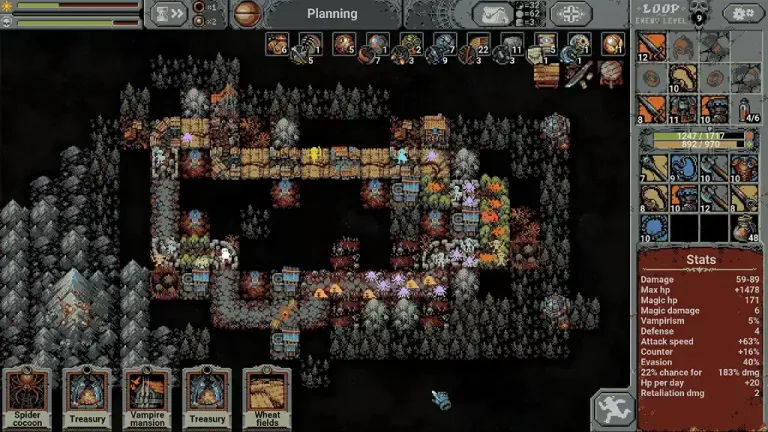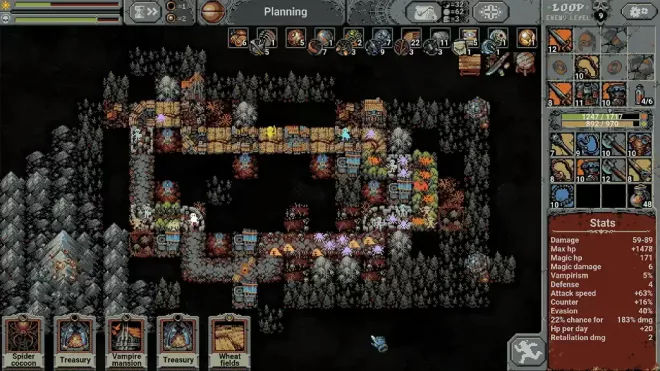 Developed by Russian studio Four Quarters and published by Devolver Digital , Loop Hero is an RPG with roguelike and deck builder elements , very similar to board games and other strategy games. Add it all up with a Dungeons and Dragons setting and a nostalgic 8-bit graphics look, and the result is a tactical RPG with a rather grim and very retro atmosphere, whose gameplay is relatively simple, despite demanding a lot of strategy through the clever use of cards.
The game is set in a post-apocalyptic universe where the main character tries to understand everything that happened. In the game, you'll need to collect resources and, for that, you'll need to use cards to recreate the maps, thus inserting terrains such as mountains, castles, cemeteries and many others. The adventure is built on several levels, with the hero, called Lich, who continually walks along a circular road – hence the title's name "loop". The game is available for PC only , via Steam and Epic Games .
Mundaun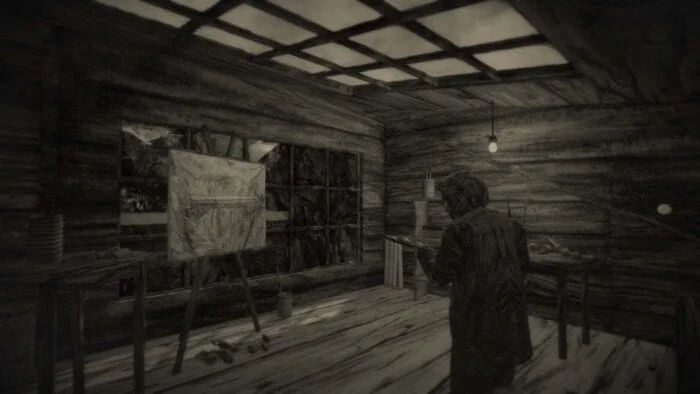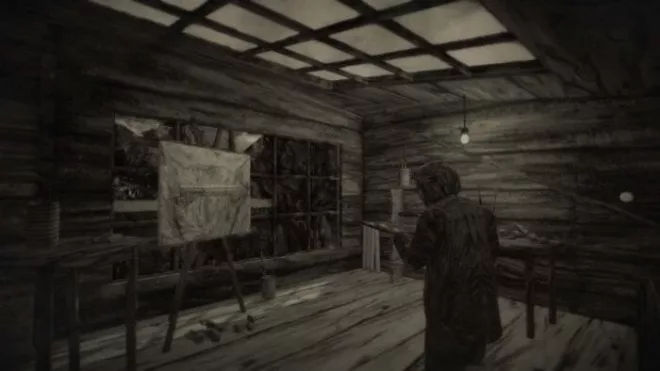 In this game, which resembles cinematic experiences like "The Witch" and "The Lighthouse", the protagonist travels to Mundaun for the first time since his childhood after learning of his grandfather's mysterious death in a fire. In the course of gameplay, he discovers that something diabolical is haunting the remaining inhabitants of the spree. The search for the meaning behind these sinister events takes the player on an odyssey across Mundaun Mountain: from steep meadows and rocky fields to the snow-capped peak. The game is available for PS5 , PS4 , Nintendo Switch , Xbox One , Xbox Series X and S and PC .
Narita Boy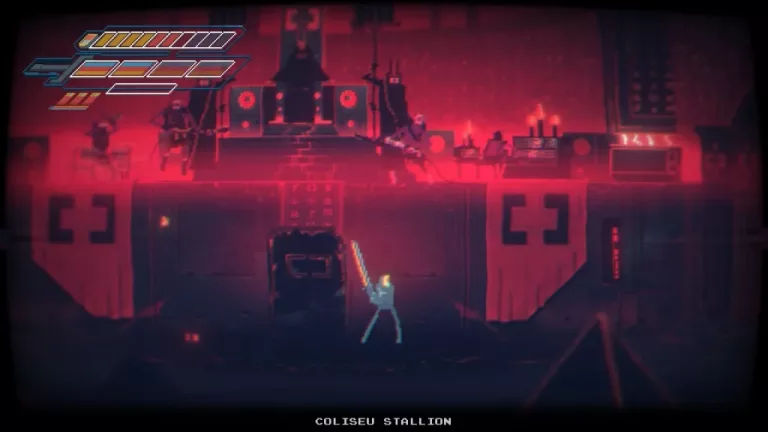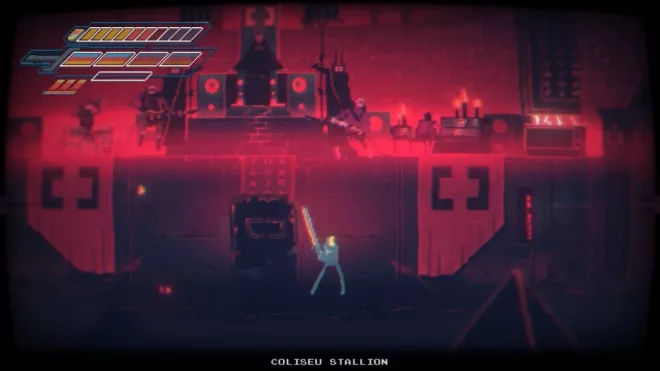 Homage games are very common among indie games, we've even mentioned some examples above in this list, but Narita Boy , Studio Koba's debut title , is a game that is inspired by a work in homage to the book – which was later adapted for film – Player Number 1 .
In the game, we are in the so-called Digital Kingdom, a place whose balance is hurt by the attacks of Him and his entourage of soldiers, willing to dominate the locations and take control of the programming. In the best classic style of Hero's Journey, we start out as an ordinary person who, transformed into this digital realm, takes on the airs of a savior, wielding a sword as technological as their own enemies to face a threat rooted in the very lines of code we're exploring.
This bath of pixelated references representing the 80's is available for PS4 , Nintendo Switch , Xbox One and PC .
Olija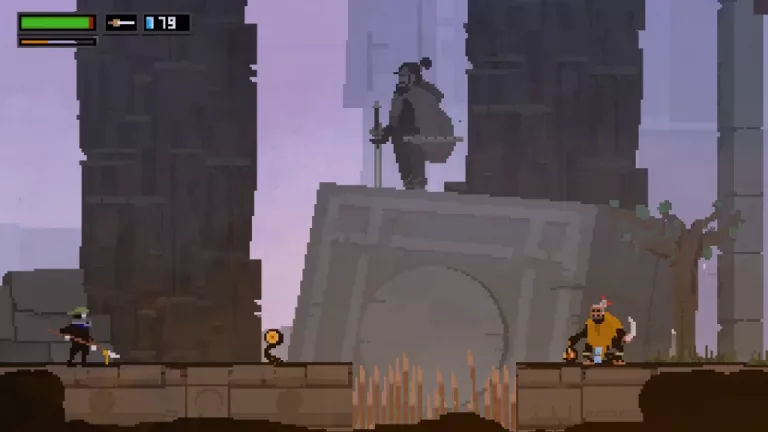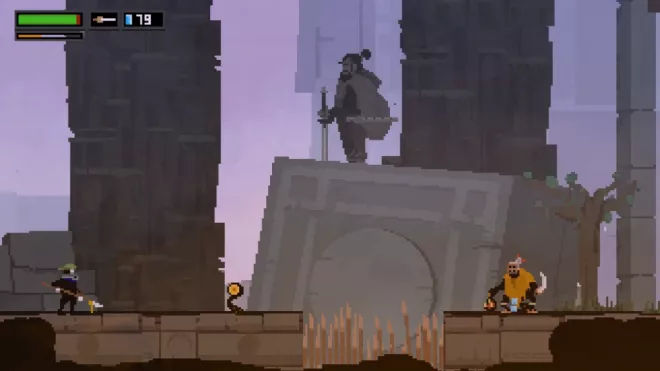 In Olija we assume the role of Faraday, a castaway trapped in a mysterious land known as Terraphage. The action and platform game produced by Skeleton Crew Studio, clearly inspired by classics like Another World , combines exploration, puzzles and cinematic narrative to create an exciting universe. The game is available for PS4 , Nintendo Switch , Xbox One and PC .
Qomp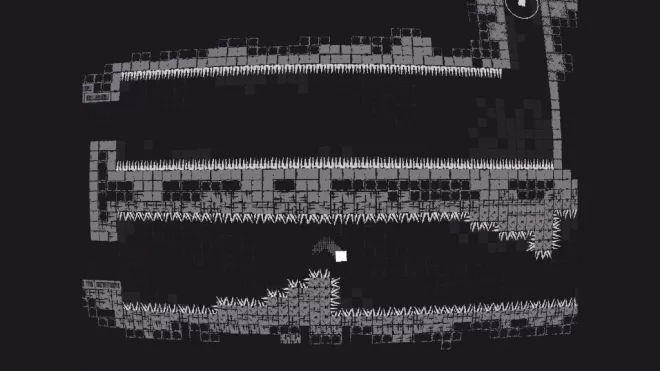 When I played Qomp, I automatically remembered Tetris 99 . Not because the games were similar, but because they were both sequels I didn't know I needed. In Qomp's case, it is a spiritual – and unofficial – sequel to the classic Atari Pong .
The game's proposal is simple, but very creative and fun: you play as a Pong ball, which finally manages to free itself from the virtual tennis match that has been its prison since 1972. From then on, the game turns into an adventure platform filled with very creative and unexpected puzzles – all following the classic gameplay of the original. Qomp is only available for PC .
Rain on Your Parade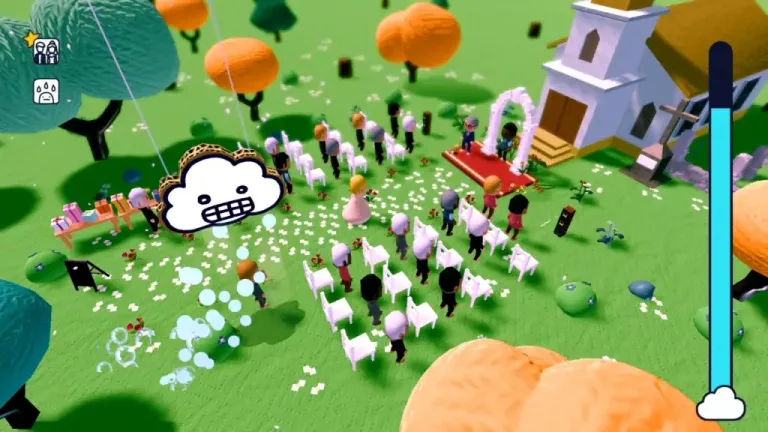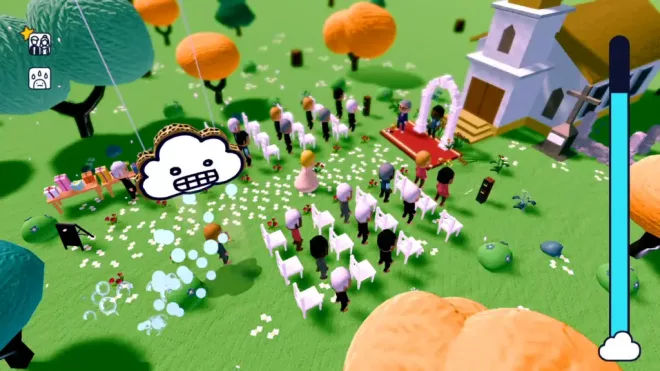 Rain on Your Parade tells the story of Cloudy, a cloud cut out of cardboard ready to ruin the day of everyone it meets along the way. Travel the world and learn characteristic cloud skills like rain and lightning that will help you close everyone's time!
Drinking from the source of Untitled Goose Game , Rain on Your Parade comes with a slapstick humor and lack of pretentiousness. With time to make visual and situational jokes, the game also makes use of parodies or references to pop culture in 50 stages of varied gameplay and always with different goals. The game is available for Nintendo Switch , Xbox One , Xbox Series X and S and PC .
Raptor Boyfriend: A High School Romance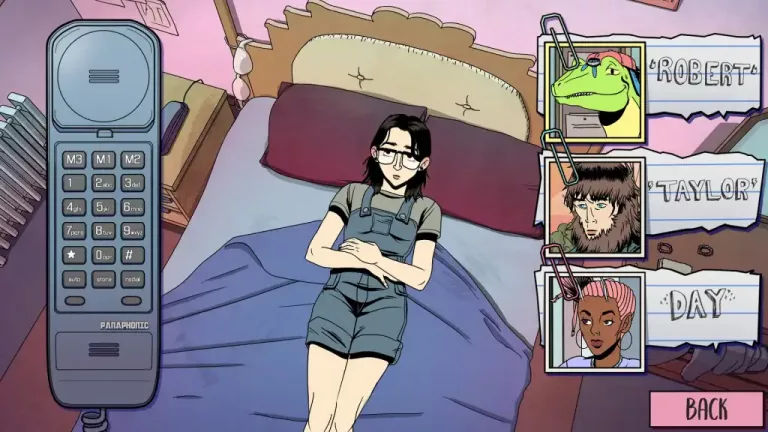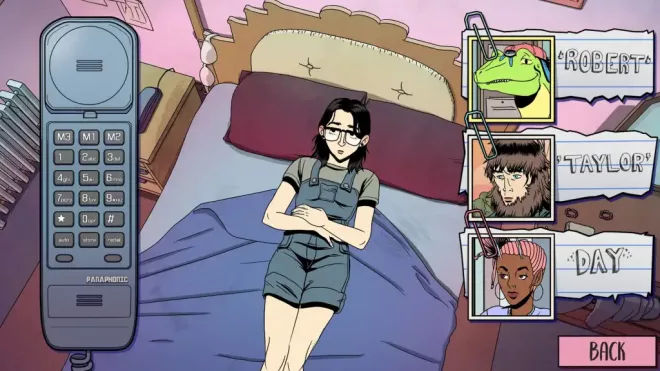 Raptor Boyfriend: A High School Romance is a game about nostalgia, whether for its 1997 setting or the perspective it gives us of reliving high school and all the microproblems that become gigantic in teenagers' minds. In the game, Stella is an introspective teenager who has just moved to a new town. There, she befriends three unusual people: a fairy, a talking raptor, and a big foot.
Using fantasy to tell a drama from the teenager's school life, Raptor Boyfriend: A High School Romance is one of the best dating-sim (dating simulators) and a game that comes with more substance in the dialogue, all added to an extremely beautiful art and befitting the season. The game is only available for PC .
Saturnalia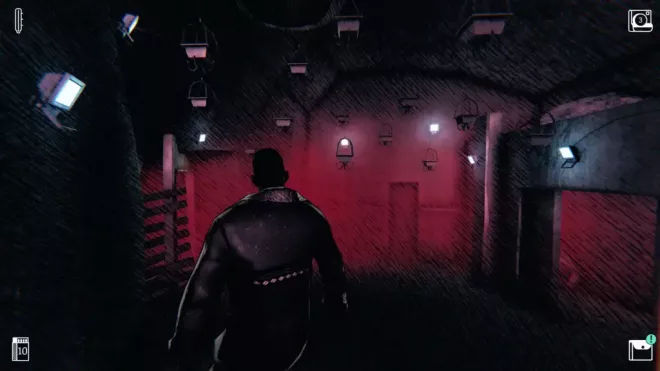 Saturnalia is a survival horror game deeply rooted in regional Italian culture. Inspired heavily by Sardinian rituals and festivals, we can control four different characters following a complex narrative that takes us to the darkest depths of Gravoi, a place where citizens are disappearing and an unnerving fog approaches.
With a great job of locating, including real places, the game is scary for the little we have: a flashlight. The village mechanics reset every time player characters are dead makes the game very close to cinematic experiences, in addition to increasing the game's lifespan. Saturnalia is available for PC only .
The Longest Road on Earth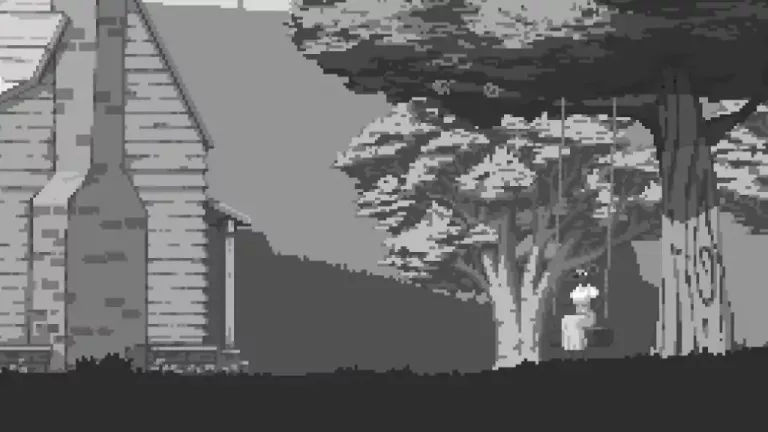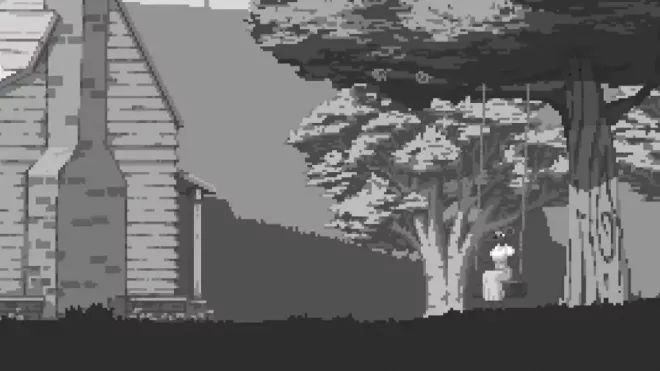 The indie games industry encompasses the most intimate and personal territory of game developers themselves. They deal with taboo subjects and invite the player to reflect, showing that the video game can become something more. The Longest Road on Earth invites us to reflect on everyday stories like riding a bike, collecting shells on the beach or mopping, with no text box, let alone dialogue. The game's narrative resembles the experience that Italian neorealism, a movement that changed cinema, has brought, especially to dramatic stories, since then.
The game has four stories, which at first seem to be unrelated. Its main narrative has no epic event or major challenge, on the contrary, the invitation to reflection comes through routine activities. As well as a cinematographic experience, what gives life and feeling throughout these activities is its soundtrack, with 28 compositions made for the game. The Longest Road on Earth is available for Android and PC .
Wildfire Swap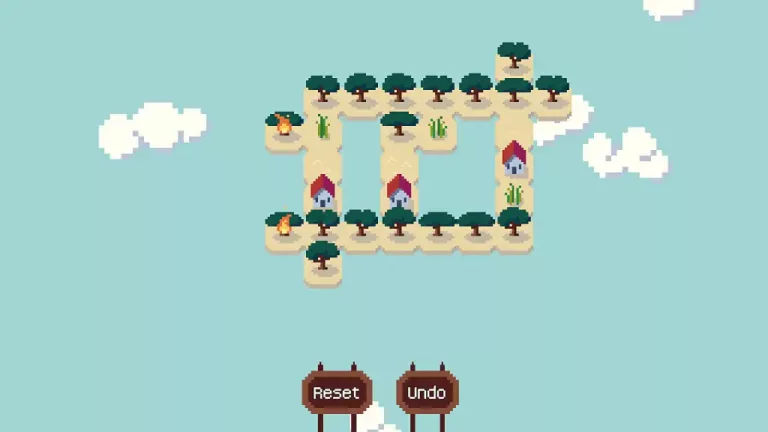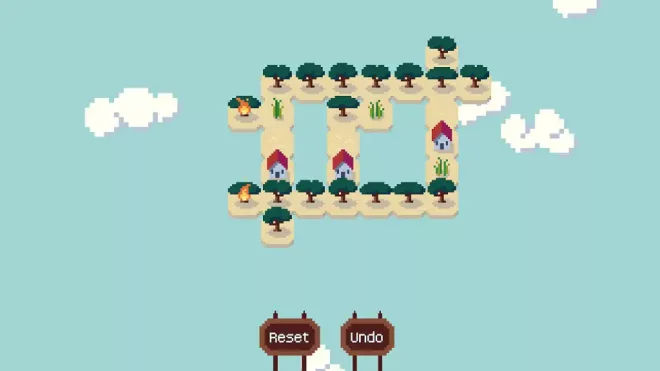 Finally, we come to Wildfire Swap , an addictive and challenging 2D puzzle game from developer Ryan Kubik Games . The game is about controlling fires, but unlike the titles we play as firefighters, here we are a little spark and our goal is to cause as much damage as possible at different levels. Wildfire Swap is only available for PC.
Also Read: