14 Best Chrome Extension For Bloggers in 2020
Tools & extension is a very useful thing for bloggers that will always come in handy. If you are a blogger, then this article is for you from which you can learn about chrome extensions, which every blogger should use. Today we will discuss some chrome extensions, ideas, why, and how to use them.
1. Grammarly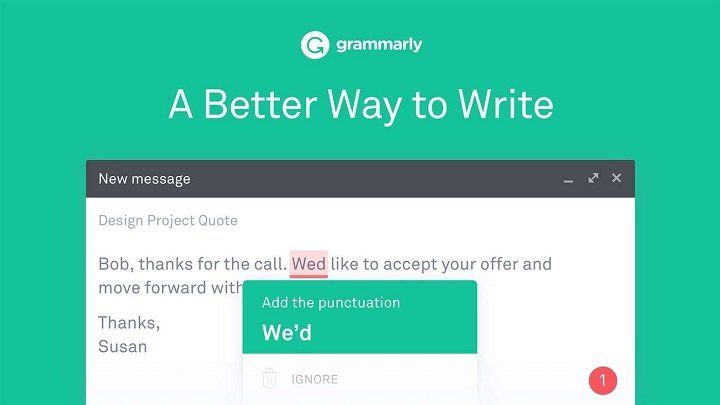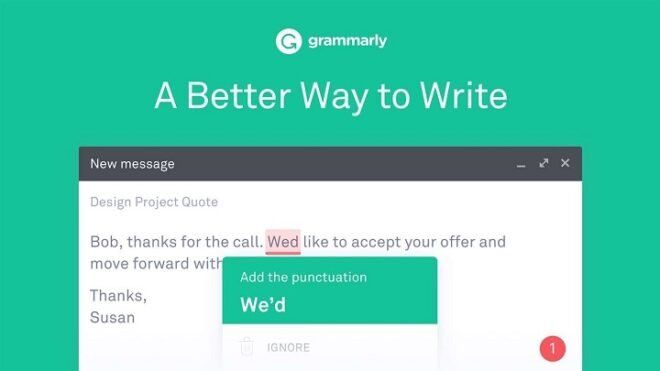 If you are a blogger and if you make a lot of mistakes in the backbone of the sentence while writing a blog or article, then this special chrome extension is made for you and me.
Grammarly is one of the different types of chrome extensions that will help you write a blog/article without any grammatical errors.
Grammarly is a type of proofreader, punctuation test, and grammar test chrome extensions. It works very well in WordPress Editor, Docs, and Microsoft WordPress.
Grammarly, you can easily use it on a variety of platforms such as Koora, Google Docs, Facebook Tune, Gmail, and many more.
So if you do not want to make a mistake in the grammar of your writing and want to correct the grammar of your article, I suggest you to use Grammarly to avoid all mistakes.
There is a premium version of Grammarly extension, which has more features and benefits than the free version. I would suggest you use the Pro version if you want to avoid serious grammatical mistakes even though the beginners are better off not using it at the expense of money.
2. SEOquake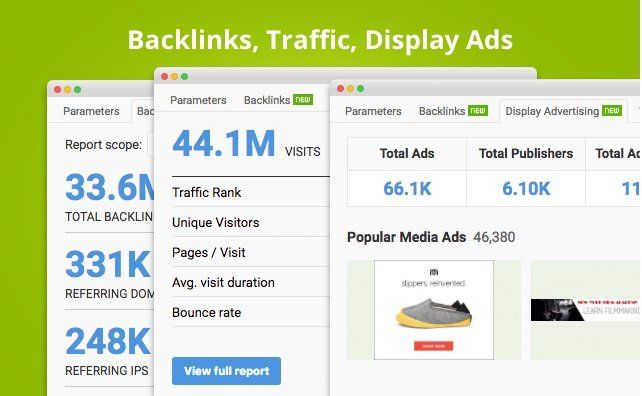 SEOquake is another SEO chrome extension that will help you find the number of backlinks to a website, website authority, Alexa rank, and much more in one click.
Whenever I visit a new website, I use this extension to search for the complete information on that website, which I suggest you use as well.
This extension acts as Seo Tools and describes almost everything on any keyword, and you can even compare the URLs of your competitors' websites. This will help you to do an X-ray of any website using SEMrush Tools.
You can download this extension for free and easily and use it in your Chrome browser without any hassle.
3. Awesome Screenshot
Awesome Screenshots are considered to be the best chrome extensions when taking screenshots.
This extension has many benefits for creating screenshots for your blog.
I used this screenshot extension to take a screenshot of this blog, you can easily create a screenshot of any page, and you can easily crop the screenshot from this extension.
Here are some keyboard shortcuts for this screenshot chrome extension:
Ctrl + Shift + E (to capture full page)
Ctrl + Shift + Z (to capture the visible part)
Ctrl + Shift + S (to capture selected region)
4. ColorPick EyeDropper
This extension will help you find hex codes of any color.
Usually, when you design your own page, you think about what color to use to make your blog writing professional. However, with the help of this colorpick eyedropper, you can easily find the hex code of any color, and you can easily use this extension.
5. Buffer
Did you know that Buffer has chrome extensions that allow you to schedule all your tunes for different social media accounts at different times on the same day?
I have been using this tool for some time now, and with it, I have been able to tune all my tunes automatically through all my social media.
So when you install this buffer extension, every one of your tunes will be automatically tuned on your social media.
Also Check: Best Antivirus for PC
6. Stay Focused
If you are a blogger who can't concentrate on work, this extension will help you a lot. Because in this online world, we lose our focus and waste our precious time just scrolling through Facebook.
These simple tools will help you keep an eye on your work and control the amount of time you spend on various wasteful websites.
How does it work?
All you have to do is add important websites like YouTube, Facebook to these tools and set a daily limit for spending on these websites. This time, when you spend more than the allotted time, your browser will block that time-wasting website.
If you suffer from this same problem and waste your precious time on the internet, then you can definitely use this extension.
7. Email Hunter
Email Hunter is a special tool for finding email addresses that will help you get emails from any website with just one click.
If you have daily email outreach to generate more backlinks for your blog, this tool will work great for you as it will bring out the correct email address of the website owner/founder.
How does it work ?:
Just click the Hunter icon in your Chrome browser, and it will pull out all possible email addresses for the website you are currently on.
If you are a blogger who promotes backlinks every day, then this will work as Gold Miner for you.
8. SimilarWeb
SimilarWeb is an analytics tool that gives you details of everything about a website, such as how much traffic is coming to the website each month, as well as more information about any website, such as:
> Where the traffic of the specific website is coming from
> Top-ranked keywords of this website
> Where are they getting referrals and traffic from?
I think this tool is a free competitor analysis tool that I currently use to keep an eye on my competitors.
It's an absolutely free Chrome extension, and you can upgrade it to get more benefits.
9. Keyword EveryWhere
If you are an Affiliate Marketer and Blogger, then this extension is very helpful for you.
Keyword EveryWhere is Google chrome extensions that help you find the best keywords from your Niche.
In this extension, you will see Keyword Metrics – Keyword Volume, CPC, and how much competition you have in that keyword.
Not only will this tool provide Google data, but it will also provide all of the following data:
Google Trends
Youtube
Amazon
UberSuggest
Majestic
Google
AnswerThePublic
Keyword Shitter
Bing
Moz Open Site Explorer and much more
If you are looking for the best Free Keyword Research Tools then I will
ask you to use this Keyword EveryWhere extension.
10. LastPass
If you are a blogger and forget your password every time, you need this extension.
LastPass is a tool that will allow you to save all your passwords and easily login to all your accounts.
If you have a habit of forgetting passwords over and over again, this extension will help you a lot, basically, when you sign up for a website, these tools remember the new password that you gave to that website.
You can add your credit or debit card to these tools to make quick transactions online.
As a blogger, if you want to remember all the passwords, you can use this tool to save all the passwords in LastPass Password Manager.
Also Read: 20 Best Office Apps To Get Your Work Done From Home
11. Save To Pocket
If you are a blogger who reads a lot of articles but forgets everything or you have read but can't find the ones that you can learn, then Save To Pocket can do it for you.
Save To Pocket is a free chrome extension, and you can easily save all the articles or videos in your pocket account so that you can read it later, and you can easily read that article or video on your mobile device.
The extension saves a lot of time and is a must-try if you want to save your time
12. Read Aloud
If you are a lazy blogger and see a great article but don't want to read, then Read Aloud will help you.
Read Aloud is a free text in chrome extensions that converts all your texts into audio formats.
If you want to read a long article without scrolling, this chrome extension helps you read that article in audio format.
If you are a writing writer who writes a lot of content, this extension saves you a lot of time that you have invested in reading the content.
13. SEO Minion
If you are struggling to do on-page SEO on your blog tune, then you must use this extension.
SEO Minion is a free chrome extension that allows you to do on-page SEO, checking for broken links. Checks metadata, highlights all internal and external links and helps display your metadata and title in google search engine.
If you are a blogger or Seo Expert, you should definitely use it.
14. Easy Blog Commenting
If you are a blogger who regularly comments on other blogs for SEO and networking purposes, this extension will be very helpful for you.
Easy Blog Commenting is a free chrome extension from India's top blogger Harsh Agarwal. This extension helps you comment faster and saves you a lot of time.
How it works:
This allows you to easily create multiple profiles, and your name, email, website are automatically filled in when you write a comment based on the profiles.
If you want to create a no-follow link in a blog post, you must use this extension, which can save you a lot of time.