10 best Antivirus For Your Windows PC (2020)
PCs are vulnerable to malware and viruses. So, to ensure the security of your data and surf the net in peace, don't forget to install an antivirus!
In this article, we've gathered all the necessary information before buying antivirus for your PC, including a selection of the best security programs available. Many of these products also work on Android, providing extra protection for your phone.
Antivirus software is essential if you want to protect your computer, as well as the files and data you store there. If you don't install security software, your computer is vulnerable to viruses, malware and ransom, all of which become smarter and more damaging as technology evolves.
Which antivirus to choose for Windows?
Depending on the antivirus to choose is Norton, followed very closely by BitDefender and ESET, but there are many options if these do not suit you. Below are some detailed buying tips.
1. Norton 360 Deluxe
Norton 360 Deluxe
$9.99 (1 month), $59.99 (1 year)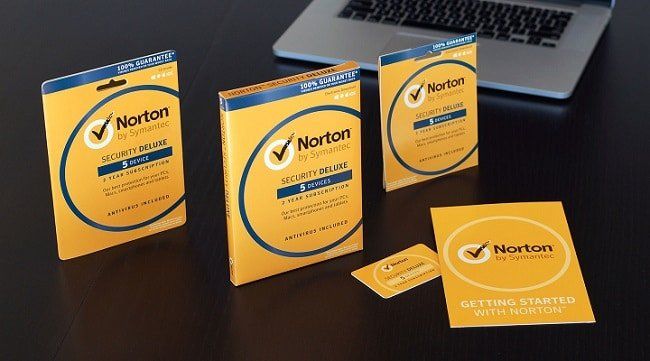 Like Bitdefender, Norton 360 Deluxe protects up to 5 devices (PC, Mac, tablets, smartphones) with a single subscription for less than €40 for a year.
This software is one of the antiviruses that detects malware by analyzing the behaviour of their programs.
Very complete and discreet, it has several tools to optimize your computer (defragmentation, cleaning folders and caches). Norton promises 100% virus protection with an expert who will help you remove all detected viruses.
Plus, when you use a public Wi-Fi network, you can encrypt your data with an included VPN. Norton 360 Deluxe also provides 50GB of storage space in a secure cloud and generates a monthly report to track its activities on your PC.
2. Total Security Bitdefender
Bitdefender Total Security
$44.99 (1 year), $149.99 (2 years), $199.99 (3 years)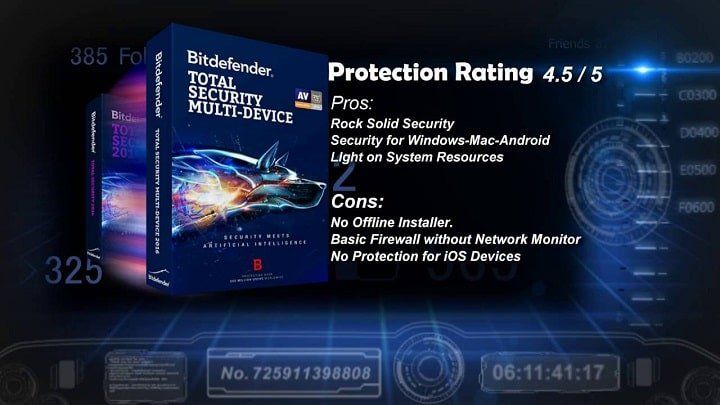 Bitdefender is software that protects all your Windows, Mac OS and Android devices from the same internet portal.
Regularly leading laboratory tests, this fast and effective antivirus detects new malware and ransomware.
This software suite has a simple interface that incorporates many handy features: default mode "Autopilot" (which takes care of everything and limits untimely alerts), anti-tracker (for more privacy of your data protection of online transactions, verification of public Wi-Fi networks, VPN, password manager.
Bitdefender also checks out the outdated software that's still on your PC and passwords that are too uncomplicated.
Plus, thanks to its Network Threat Defense features, it can stop attacks before they happen.
Bitdefender lives up to its very good reputation, this software will satisfy your security needs.
3. ESET Internet Security
ESET Internet Security
$49.99 (1 year), $79.99 (2 years), $109.98 (3 years)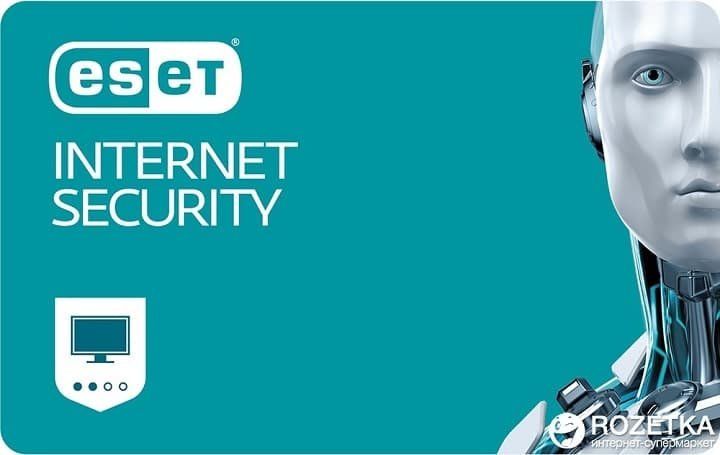 At first glance, ESET's main interface provides access to only a limited number of features.
At first glance only, since if you take a closer look at the menu, then you will discover several tools such as blocking malicious websites, phishing attempts, spam detection, protection against Botnets.
ESET's Home Network Protection allows you to scan your internet network and map it. If you don't recognize a device that's connected to it, then that means someone else is using your network.
Another interesting tool is the mobile app. It can filter text messages, calls and an anti-theft device alerts you when an unknown SIM card is inserted into your phone.
Note that data encryption and password manager are only available for the ESET Smart Security Premium version.
4. Kaspersky Security Cloud
Kaspersky Security Cloud
$59.99 (1 year), $119.99 (2 years)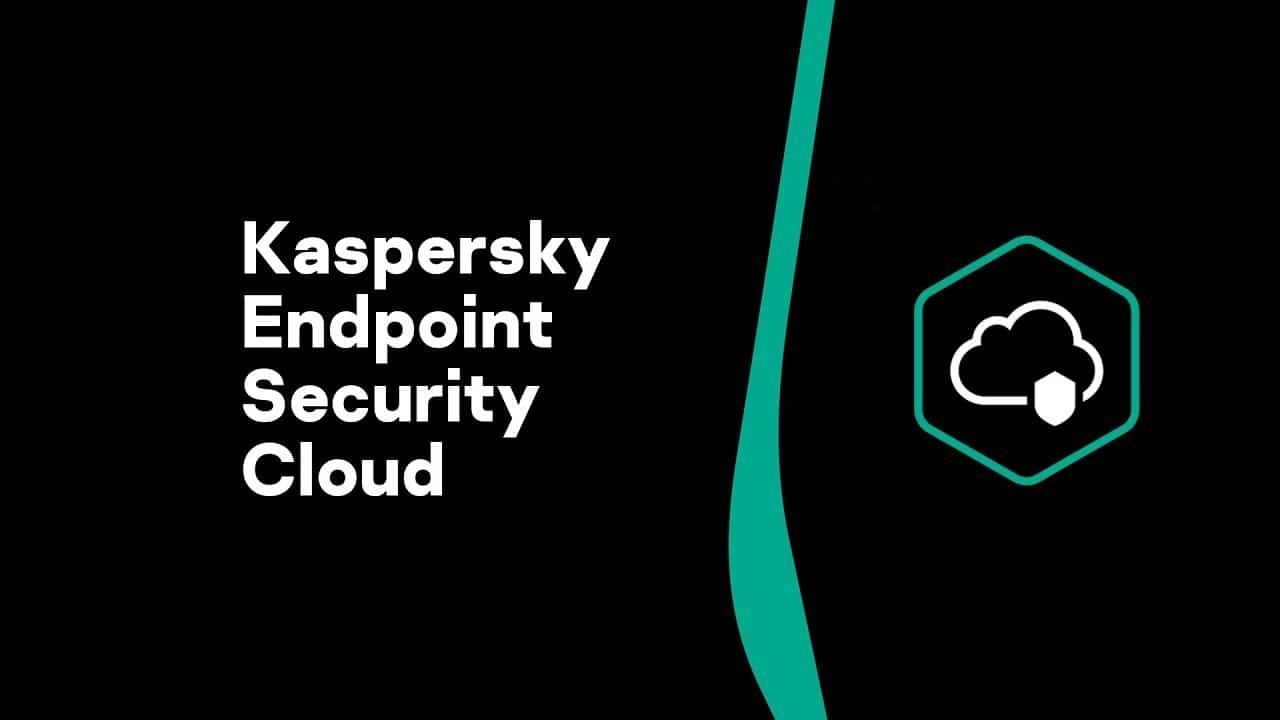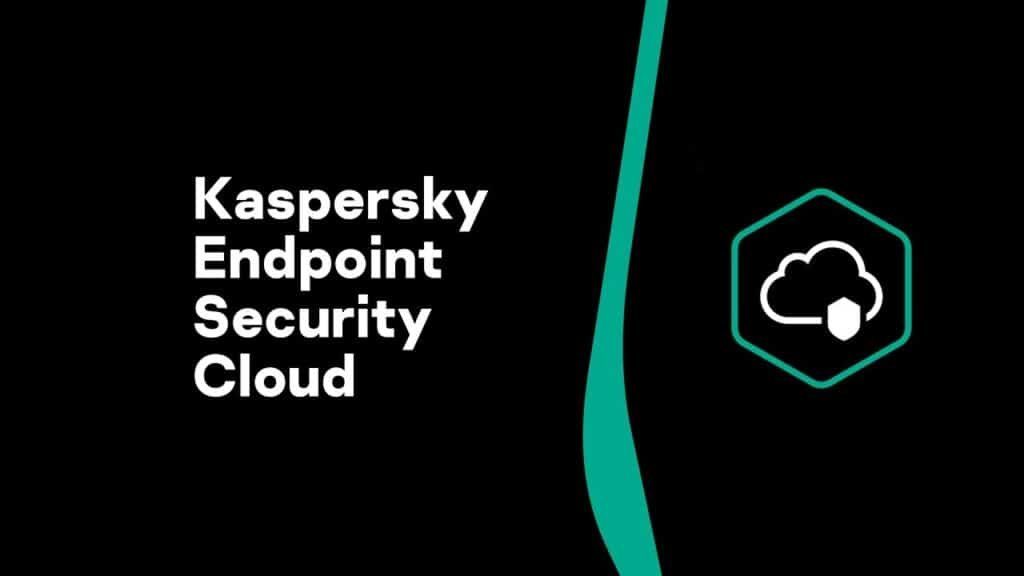 If you don't want to be tracked, then Kaspersky Security Cloud will secure you. In addition to antivirus protection, this software ensures you navigate the internet in peace since it prevents sites too curious to track you down.
Kaspersky Security Cloud is intuitive and straightforward. In addition to its various tools (parental control, file encryption, anti-ransomware, VPN, password manager…), this software includes its users free of charge at Kaspersky Security Network. Thus, any suspicious file can be sent to a cloud to be analyzed.
In case of software tries to connect to your microphone or webcam, you will be notified in real-time via a notification.
Finally, Kaspersky Security Cloud also takes care of your PC by optimizing its storage space and fixing problems detected on your hard drive.
5. McAfee Total Protection
McAfee Total Protection
$89.99 (1 year)

McAfee Total Protection can be installed on all your devices without limitation and has one of the best virus scanners on the market.
McAfee has a tool that analyzes downloads and identifies suspicious URLs. Associated with the anti-spam module, it protects you during your online browsing as well as your mailboxes. It also includes a password manager.
Among other features, MacAfee has an encrypted folder in which you can back up all your most sensitive data and keep it out of prying eyes.
Throughout your subscription, you get free chat or phone support.
6. BullGuard Premium Protection
BullGuard Premium Protection
$29.98 (1 year), $47.98 (2 years), $59.98) (3 years)

Designed to enhance the security of personal internet networks, Bullguard Premium Protection protects all devices connected to your internet network.
This antivirus has some other interesting features like identity protection that detects whether your personal information has been uploaded without your consent or the Game booster that blocks all pop-ups and other interruptions when you play online.
Bullguard does not integrate any anti-ransom software function, nor VPN, which is a shame … We also regret that its interface is a little complicated with different types of scans, options and settings.
7. AVG Ultimate 2019
AVG Ultimate 2019
$99.99 (1 year)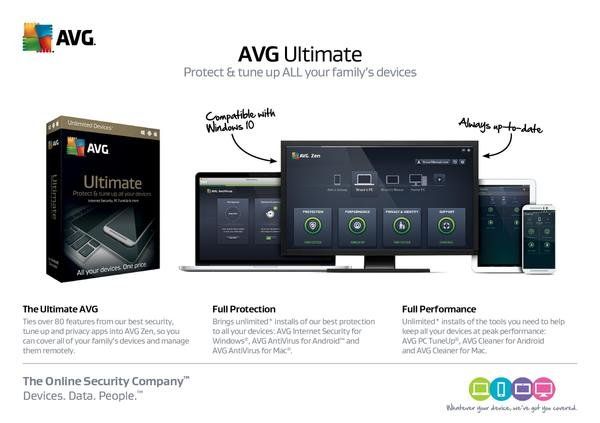 Each antivirus tries to stand out from the competition by focusing on one aspect of their software. In the case of AVG Ultimate, this is the speed of the system.
Almost any aspect of Windows can be adjusted to optimize performance, and AVG Ultimate allows you to do this very quickly.
The software does not forget its security: it has a good virus scanner, it informs you in real-time if risks are detected and manages to spot malware through a hint of artificial intelligence. Add to this that there is even an analytics system dedicated to USB and DVD players.
And, its TuneUp feature is there to automatically improve the performance of your PC (uninstalling unnecessary programs, maintenance, updates…)!
AVG Ultimate offers excellent value for families as it can be installed on an unlimited number of devices. It also includes a password manager and a VPN.
8. Sophos Home Premium
Sophos Home Premium
$30 (1 year), $60 (2 years)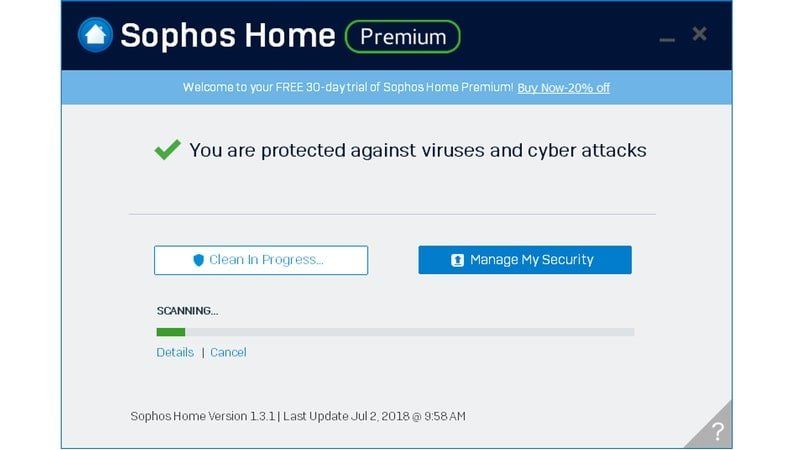 Sophos Home Premium is a low-cost antivirus, with many features such as connecting multiple devices (up to 10) and managing cloud-based software.
Advanced protection is complete and is done in real-time, Sophos Home even has a module specialized in ransom software.
Also be aware that with Sophos, you can block access to websites, which is pretty handy if you share a computer with your kids.
However, some essential functions, such as social network analysis and the ability to destroy a file, are missing.
There is also a more limited free version available for three devices.
9. Avast Premier Antivirus 2019
Avast Premier 2019
$69.99 (1 year), $139.99 (2 years), $209.99 (3 years)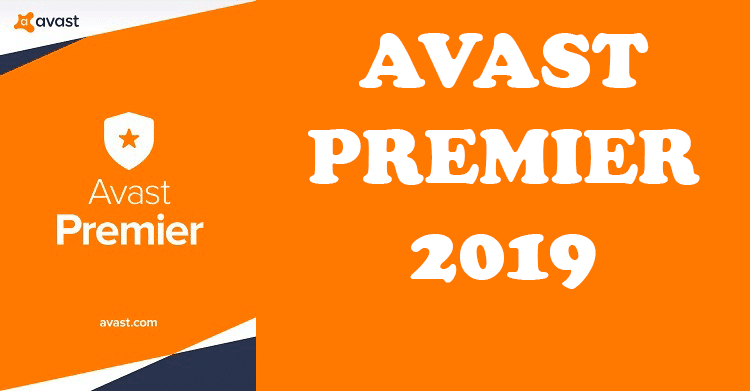 Avast Premier 2019 has many advantages (protection of your webcam, file grinder, firewall, sandbox) and its interface is very user-friendly.
A new feature was added in 2019; the Do Not Disturb Mode, it allows to block Avast notifications.
However, we found that the constant proposals for (free) feature updates, intrusive advertisements on the mobile version, make it less attractive than its competitors.
It will cost you 69.99 euros to secure 1 computer for a year, which seems high considering what is not included. You won't get a password manager, cleaning tool or AntiTrack privacy service.
10. Avira Antivirus Pro
Avira Antivirus Pro 2019
$34.99 per year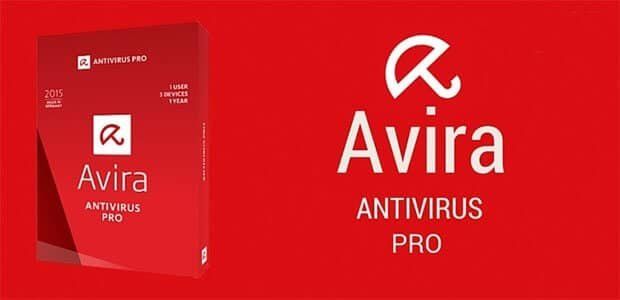 In addition to protecting your computer from malware, Avira Antivirus Pro analyzes your network and the devices connected to it.
We appreciate that this antivirus has a password manager, extensions for your internet browser, etc.
That said, there are many features, like the VPN, that is not part of the package, and if you want to use them, you have to switch to Avira Prime.
Best antivirus shopping guide for PC
Antiviruses detect, then prevent, disable or remove malware, often called viruses. Antivirus does not offer a perfect solution to the malware problem, but it is an essential first step in securing your computer. It is also essential to keep this software up to date.
Internet security is no longer limited to viruses and malware since now you also need to protect yourself from the theft of personal data and ransomware (software that blocks access to your computer as long as you don't pay ransom).
Note that the majority of modern-day hackers are small criminals who buy ransomware and millions of addresses on the dark web, hence the proliferation of attacks observed in recent years.
If you're reading this article, then you may have heard of ZombieLoad, a threat to Windows, Mac and Linux with an Intel processor. To protect yourself from this, you'll need to update your computer and install an antivirus.
Malicious software: detect Zero-day attacks
The priority is to protect your computer from the installation of malware.
Antiviruses should be able to detect zero-day attacks where malware is so new that it does not yet have a recognized signature.
The speed at which an antivirus can detect new malware is essential to protecting your PC. Some antivirus providers report that they can identify them in less than an hour, thanks to information collected in a cloud by their users.
In addition to the aggregation of information, the new generation of antivirus technology is turning to behavioural analysis and artificial intelligence to improve its performance.
How to choose appropriate antivirus?
For our testbed for the best antivirus for Windows, Tech Advisor has partnered with AV-test.org and the SELabs Lab, two independent institutions specializing in computer protection software analysis.
The tests are focused on the ability of antivirus to detect known malware, but also the latest malware that does not have identifiable signatures. The effectiveness of removing viruses from an infected computer has also been taken into account.
Is free antivirus effective?
The advantage of paid software is that it offers more comprehensive protection and additional features (firewall, parental control, identity theft protection) but if your budget is limited, then orient yourself, for example, Panda Free Antivirus or Avira Free Security Suite.
If you find this article useful, please share and join us on Social Media Platforms
Thank You for Reading.
Also Read :