23 Best Printers (2020): Buying Guide With Tips
Digitization and the increased presence of devices such as smartphones and tablets may have reduced the prominence of home printing, but there are still many who bet on the paper format of a lifetime. Beyond the business and professional niche, the offer of home printers is very varied in terms of features and cost. Which to choose? In this home printer buying guide we help you choose the one that best suits your needs and budget Best Printers.
Choosing the best home printer
Although many of us get carried away by the offer – and that is that there are truly affordable models that make us think if it is more worthwhile to renew the printer or buy the consumable – the key factors when choosing a printer are the printing technology that uses, print speed, additional features or cost per page. However, factors such as connectivity or the size we have are also important.
Printing technology
Printing technology is decisive in terms of costs, both for printing and the acquisition of the peripheral in question.
Inkjet is the most popular technology in this sector, although the laser is gaining ground. The prices of these printers in their simplest versions are usually quite cheap, allowing us not only to print in color but also to access models that also scan or photocopy. Here we will look at the included cartridges, their capacity and price. Also, it is worth looking at whether there are compatible consumables that make the investment cheaper. Be careful because with this type of printer it is important to consider how much we print: if we are going to use it intensively, the cost per page will be higher than with other technologies. But if we are going to print little, we run the risk that the cartridges dry.
Laser printers use toner (powdered pigments) instead of cartridges, offering a generally lower cost per page than ink printing. The single-color models for this sector are relatively affordable, so they are especially attractive if you are going to print documents in black and white, whether you are going to use them intensively or if the idea is to print from time to time.
Ink tank printers are the latest to arrive and are slowly gaining ground. These are inkjet printers but with tanks or tanks instead of cartridges, something that translates into a lower cost per copy, since you only need to recharge the ink and not replace the cartridge. They are positioned right in the middle of the previous ones, for those users who need inkjet technology but want to print a high workload. In general they are more expensive and bulky than the standard ones.
Always with "ink": initial packs and subscription services
Who has not had a time when their printer runs out of ink at the most inopportune moment (especially the day before they have to deliver a job)?
To alleviate this unpleasant unforeseen and hand in hand with the connectivity that these printers include, continuous supply services have emerged that ensure that we print the quantity we print – yes, the price will vary – we always have ink. These are some of the plans of the main manufacturers on a domestic scale:
HP offers HP ENVY or Deskjet families of HP Instant Ink, a subscription service based on our printing needs. So when the printer runs out of ink, HP receives a notice and sends it to us. From 2.99 euros per month for 50 pages per month (15 pages per month are free)
At EPSON there is a plan for EcoTank printers with a " card without limits ", which offers coverage for two years. Another option is ReadyInk for Expression, in this case the printer notifies when the ink level is low and the ink is sent, making the payment at that time.
Brother has the All in Box plan, which includes a three-year warranty and consumables included in the initial price on single-color laser models (according to the manufacturer, calculated according to a monthly volume of 138 pages). In this sense, it is not a continuous supply service, but it is an interesting pack to save if we move in those printing volumes.
Printer types by functionality
As we have seen, intensity and application determine which technology to opt for, although we can also go further with additional functions.
The starting point is the basic printer, for documents of all kinds, but we will also find multifunction models that solve such useful tasks as photocopies or scanning – at the business level, there are still faxes. One of the strengths of these multifunction models is that we can find ourselves in the most affordable ranges and a fairly compact format, making that for almost the same price, we can gain in functionality.
Of course, if the idea is that it is not sporadic use but that we are going to use this multifunction frequently, eye to the resolution of the scanner (dpi) and consumption.
If we want it to print photos, we will also find families that support photo paper, higher quality pigment inks, higher resolution and a more refined printing technology.
How is it controlled?
Although we will always have the cable to connect the printer to the computer, there are other ways of managing the printer that can be very useful depending on the location of the printer and where we are going to send the files.
For example, Wi-Fi, something that opens the doors not only to use it wirelessly – with the convenience of not having to have both devices physically close – but also of being able to send files from the tablet or smartphone. However, there are also Bluetooth and NFC, which simplify the procedure with mobile devices.
Within Wi-Fi, it is interesting to bet on those with Wi-Fi Direct, a direct communication protocol between devices that prevents us from access points, although some manufacturers have similar technologies for direct connection.
If it is a very complete or multifunction model, it is also useful that it has a screen that speeds up use and allows us to put it into action autonomously, without the need for a PC or other device.
Other aspects
From the choice of the type of printer we want and the connectivity we want, there are another series of extras to consider.
The automatic paper loading is very practical if we are to much print, store enabling role in another repository
Another very useful feature is the automatic double-sided printing, which will avoid us having to be pending to do it manually, saving paper and time (because if we have to do it ourselves we will surely be lazy)
Within domestic printers, the format is A4, but the quality of the supported paper (maximum grammage) does vary, especially if the idea is to print on photographic paper or cardboard.
Some manufacturers offer the yield of pages by cartridges, a data-based on test standards that although it serves as an approximation, is far from the actual use
Although it is not decisive, it does not hurt to take a look at the printing speed of each page (both in a single color and in color, if allowed)
Printer Buying Guide: Recommended Models
After reviewing what the printer market offers us at the domestic level and how it can serve us based on our use, we have compiled a selection of very diverse models in terms of features and price that can serve as guidance.
Printers if you are going to print very little
If the idea is to have a printer at home to use it from time to time and not have to go to the copy shop when we need to print, we will generally find affordable multifunction inkjet models (we insist, watch out for the frequency of printing and maintenance, it is not going to be that the cheap turns out to be expensive).
HP DeskJet 2634
The HP Deskjet family stands out for being economical, easy to use and with a compact design, very interesting features for those looking for a peripheral for occasional use. This is the case of the HP DeskJet 2634 ( 57.97 euros ), a fairly compact multi-function ink model with scanner and copier, although with an outstanding scanning resolution (1200 x 1200 dpi).
It has a black and a color ink cartridge, so even if only the cyan runs out, you will have to replace it completely. However, it has the HP Instant Ink replacement plan, so if you spend less than 15 copies per month it is free.
Another point in its favor is that despite its simplicity, it has Wi-Fi connectivity to print remotely from computers, tablets or mobiles.
Canon PIXMA TS3350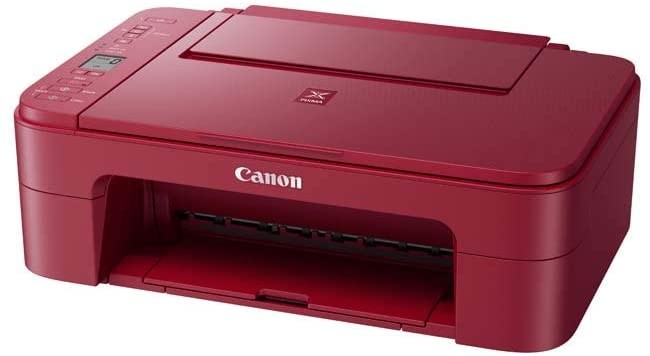 Within the simple Canon range for printing, this PIXMA TS3350 ( € 59.90 ) available in three colors.
It is an affordable, compact and functional model with wireless connectivity, a simple 1.5 "monochrome LCD screen to handle the scanner and copier (600 x 1200 dpi) independently and two cartridges – color and black – XL.
Epson Expression Premium XP-2100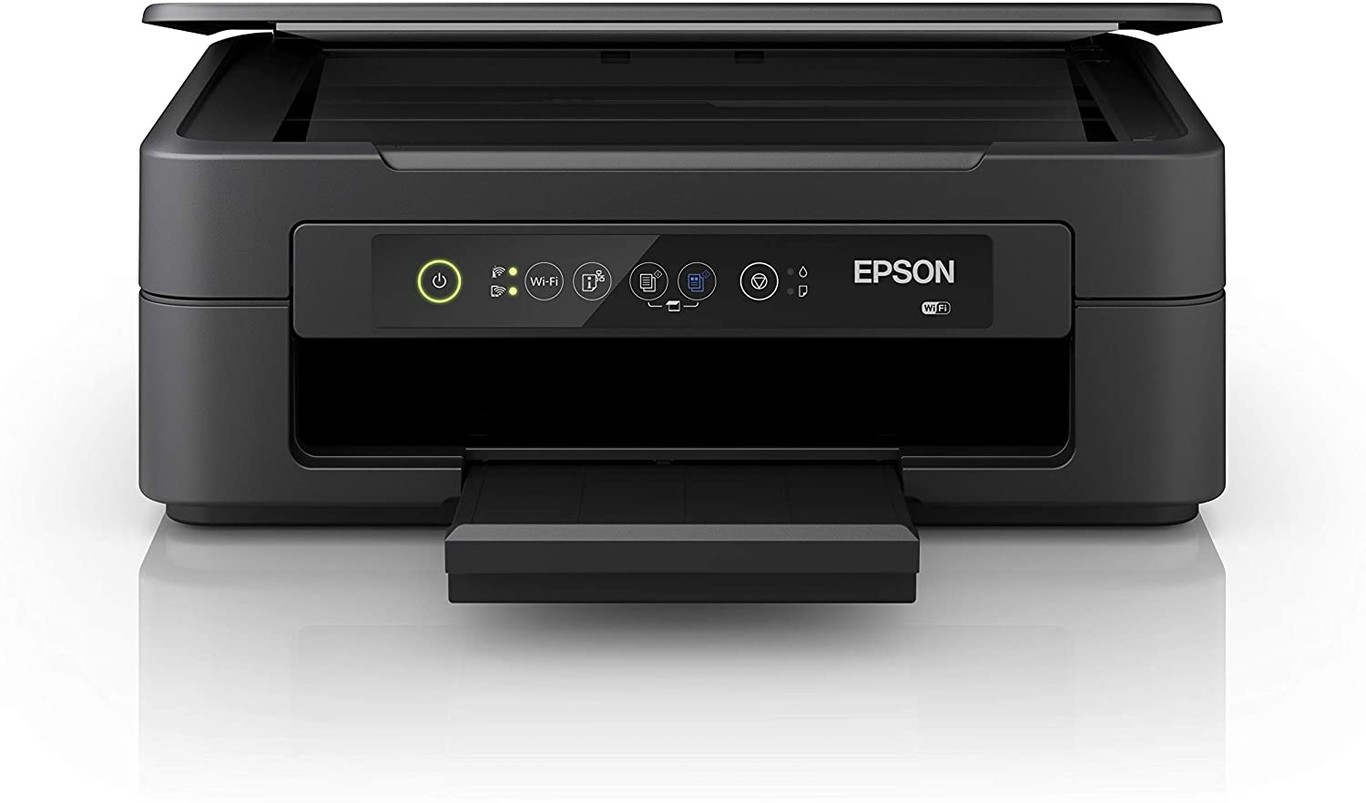 Another easy-to-use, compact and multifunction printer for home color ink is this Epson Expression Premium XP-2100 ( € 61.10 )
This 3 in 1 printer has a copier and scanner (1200 x 2400 DPI) with Wi-Fi Direct to print from any device. It has four cartridges with independent inks, to facilitate replacement as they run out.
HP Envy 5032
Another simple and versatile family within the HP home range is the ENVY, a range that is also compact, easy to use and moderately affordable, only in this case a very sharp screen is introduced that allows us to manipulate the copier or scanner more intuitively, in addition to including automatic two-sided printing
Otherwise, the technical proposal is very similar: it has a color ink cartridge and a black one, it is compatible with the HP Instant Ink subscription program and it has Wi-Fi connectivity.
Brother DCP-J572DW
Slightly bigger than the previous ones, the Brother DCP-J572DW ( 96.35 euros ) is a color ink multifunction that still maintains ease of use but goes a step further in terms of details such as the integrated screen, which is in color and 4.5 "diagonal and advanced connectivity – WiFi, Wi-Fi Direct, mobile, and Cloud – allowing you to do two tasks at once.
It features automatic double-sided printing and high-capacity individual cartridges, plus a slot to print directly from memory cards.
If you are going to print in black and white: monochrome laser
If you are going to print documents in black and white, the monochrome laser printers are compact, they offer good performance even if you print little and there are very affordable models.
Ricoh SP 220NW
Compact and affordable model this Ricoh SP 220NW ( 67 euros ), although it is a basic non-multifunction printer. Among its strengths, it has mobile connectivity and a printing speed of up to 22 ppm very attractive for its low price.
HP 107a
Also very compact is this HP model, which also has wireless connectivity and which runs at a print speed of 21 ppm.
Canon i-SENSYS LBP113W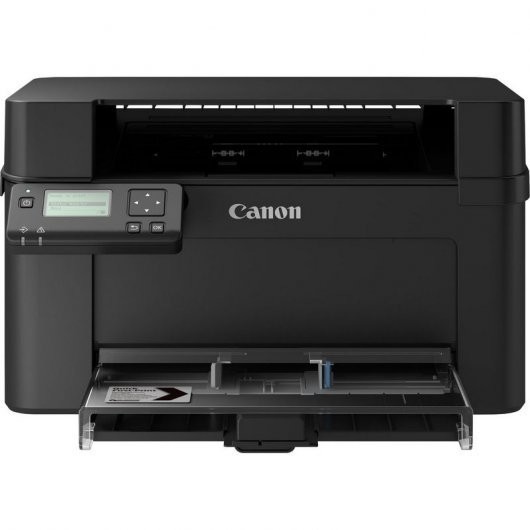 More voluminous is the Canon i-SENSYS LBP113W ( 110 euros ), a monochrome laser for those who print frequently that has a large 5-line screen to view the status, large 150-page input tray, high-efficiency toner and a print speed of up to 22 dpi.
It has Wi-Fi connectivity and is compatible with Apple AirPrint, Canon PRINT Business, Google Cloud Print, Mopria Print Service services.
Brother HL-1210W
The Brother HL-1210W is another very compact monochrome laser printing model with wireless connectivity and up to 20 printed pages per minute. Besides, we can get hold of it with the All in Box pack. If we do not need Wi-Fi and we are going to print more, the veteran Brother HLL2310D ( 93.99 euros ) also has a larger tray and reaches 30 ppm with double-sided printing.
HP M118dw LaserJet Pro
If in addition to printing, we want to photocopy and scan, we also find versatile and moderately compact models such as this HP M118dw LaserJet Pro ( 114.90 euros ), which also offers a fairly high print speed (28ppm).
With wireless connectivity, automatic double-sided printing and support for different types of paper – laser, normal, photographic, rough, vellum – it is one of the most complete and attractive models in the domestic range if we do not need to work in color.
Kyocera Ecosys FS-1220MFP
The ECOSYS family of Kyocera is located in the entry range of the Japanese firm offering models for productivity at very interesting prices for its characteristics, such as this versatile Kyocera Ecosys FS-1220MFP ( 113 euros ).
It prints, scans, copies and even has a fax, although the resolution of the scanner is quite limited. It has a variety of ports and wireless connectivity to print from various devices, it is silent and reaches 20 ppm.
Printers for regular home use
If you're going to print at home often enough and are looking for more speed, resolution, or versatility, these printers are right for demanding home users or even small offices.
HP OfficeJet Pro 9010
If we need to print frequently and also require that they be in color, the HP OfficeJet Pro 9010 ( 134 euros ) in a moderately contained and easy-to-use format with a color screen.
This model integrates printer, copier, scanner and fax and has a function to create editable and searchable documents. As for its printing performance, it reaches up to 22 ppm, it has a 250-sheet input tray with an automatic double-sided document feeder.
Brother MFCJ5330DW
Another compact and versatile model with color injection technology for frequent printing is the Brother MFCJ5330DW ( € 152.86 ), a high-performance, high-capacity ink multifunction that prints double-sided and has a 250-page input tray.
Among its strengths, the Wi-Fi connectivity, the possibility of printing A3 and its 6.8 cm color touch screen to make its use agile and intuitive.
Canon PIXMA TS8350
Compact and minimalist, the PIXMA TS8350 series ( € 163 ) is a multifunction peripheral – print, copy and scan – geared towards productivity and creativity. And it is capable of offering quality photos thanks to FINE technology and the 6 independent inks it uses.
Print on a wide range of media and, thanks to its connectivity and ports, we can use it from different devices. With a 2-way paper feed, 1.44 "OLED screen to handle it and automatic two-sided printing.
Epson EcoTank ET-2711
If the idea is to print in both black and white and color and you want to save on ink, the Epson EcoTank ET-2711 ( 175 euros ) is an ink tank multifunction that prints, copies, and scans in a content format, easy to use and customizable in terms of options and consumption through its screen.
Color laser printers for home if you want to take it seriously
Laser printing is the most recommended for high volume and, if the idea is to also print in color, we will have to go to color laser printers. Of course, if we are looking for quality color prints (for example for graphics), in this segment it is more advisable to bet on an inkjet (although they are slower). If we limit ourselves to text, the quality difference is less noticeable and we gain speed.
HP Color Laser 150a
This HP Color Laser 150a ( 143 euros ) is one of the simplest, most affordable and compact printers that we are going to find in this segment, although it lacks wireless connectivity, having to resort to a USB. However, it is very easy to use and reaches 18 ppm in mono-color and 4 ppm in color, which makes it highly recommended if we are looking for something basic for frequent and moderately fast printing of all kinds.
Xerox Phaser 6510
Within the simple and domestic vocation range of color lasers we find this Xerox Phaser 6510, available both with an Ethernet port ( 185 euros) and with the port and also with wireless connectivity ( 249.90 euros ).
It stands out for intensive use, as well as for its good print quality, its speed – up to 28 ppm – and its compact size.
Brother HL-L3210CW
The Brother HL-L3210CW ( 195 euros ) is a laser model with varied wireless connectivity – WiFi, Wi-Fi Direct and mobile connection – that reaches up to 18 ppm. It has a large paper tray and a configuration lock.
HP Color Laserjet Pro M255DW
For a little more money we can opt for a multifunction model like the HP Color LaserJet Pro M255dw ( 260.17 euros ), a color laser printer with wireless connectivity, an intuitive touch screen to manage it and smart notifications.
It allows scanning, copying and scanning, reaching 21 ppm, it has a large input tray and automatic two-sided printing. A model that combines ease of use, versatility and possibilities.
Printers for those who want to print quality photos
Perhaps the idea of ​​having a printer focuses primarily on photography, an ambitious goal if we are looking for great results for the quality of the ink, the resolution (at least 2400 x 1200 dots) per inch and the paper used.
Canon Selphy CP1300
If you want a simple, compact and easy-to-use printer to print photos of a maximum of 10×15 cm by sublimation, the Canon Selphy CP1300 ( 134.90 euros ) is a great option. With it it is possible to print passport photos, it is portable and it has Wi-Fi.
HP Sprocket Plus
The HP Sprocket Plus ( 137 euros ) is an option to consider if the ease of use and that it is portable prevails over the quality since it is a pocket model for photos of 5.8 x 8.6 cm ( with its special role).
In this sense, it is ideal to use the mobile to print the photos we have taken with it. Also, it allows up to 5 users to connect via Bluetooth to send files
Epson Expression Photo XP-8600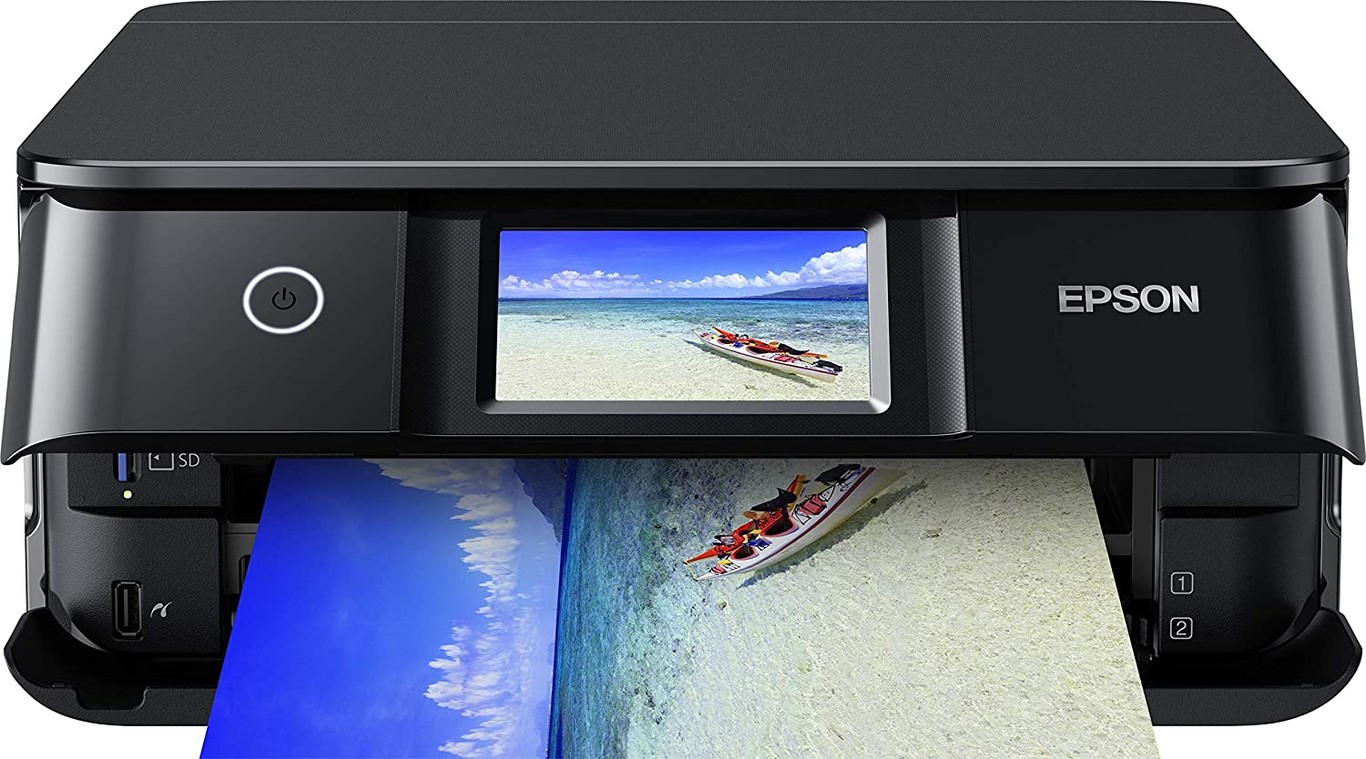 Although a multifunction is not the best option for photography, the Epson Expression Photo XP-8600 ( 153 euros ) is an option for those who want to print everyday documents and obtain photographs at an acceptable quality thanks to the injection to Color with special Claria Photo HD ink with a high resolution of 5,760 x 1440 dpi.
Besides, it is a fairly contained model, with mobile printing, a large touch screen and two paper trays.
Canon PIXMA PRO-100S
If we are looking for a model essentially for photography, the Canon PIXMA PRO-100S ( 409 euros ) offers versatility in terms of sizes and quality, with a resolution of up to 4,800 x 2,400 dpi. It works with 8 independent coloring inks, it is A3 + and we can print wirelessly from the computer, tablet or smartphone
If you have any suggestion feel free to share in comment box below also If you like our article please share and follow us on social media.
Thank you
Also Read
10 best Antivirus For Your Windows PC (2020)