Benefits Of Using HMA VPN For Secure Connection
VPN services are the order of the day for multiple uses, some of the main uses that users of this type of VPN make are to surf the Internet anonymously, download multimedia content without leaving any trace, and even evade regional blockades. One of the most recommended and most complete VPNs that exist today is HMA VPN, today in Droidcops, we are going to explain all the benefits of using a VPN as HMA to surf the Internet.
Benefits of VPNs when surfing the Internet
Anonymous browsing to avoid tracking
Virtual Private Networks (VPNs) allow us to surf the Internet anonymously and securely from anywhere in the world. When we browse the Internet, we make use of the public IP address where we are connecting, such as at home or work, with this public IP address, the "great" Internet users such as Google or Facebook can easily track the websites we browse. If we use a VPN, we will go to the Internet with the public IP address of the VPN server, and not with our real public IP address so that we will be "masking" this IP address.
VPNs like HMA VPN consist of a server that accepts connections and redirects all connections to the Internet. Clients will connect to this VPN server and establish an encrypted tunnel, thanks to this; we will be able to prevent a Man In The Middle attack from "seeing" the traffic we are exchanging. Although they can capture it, they cannot decrypt it because all the traffic from the VPN client to the VPN server is encrypted and authenticated by different symmetric and asymmetric key algorithms. Of course, in the case of services such as HMA, we have at our disposal hundreds of servers around the world, to connect to them whenever we want.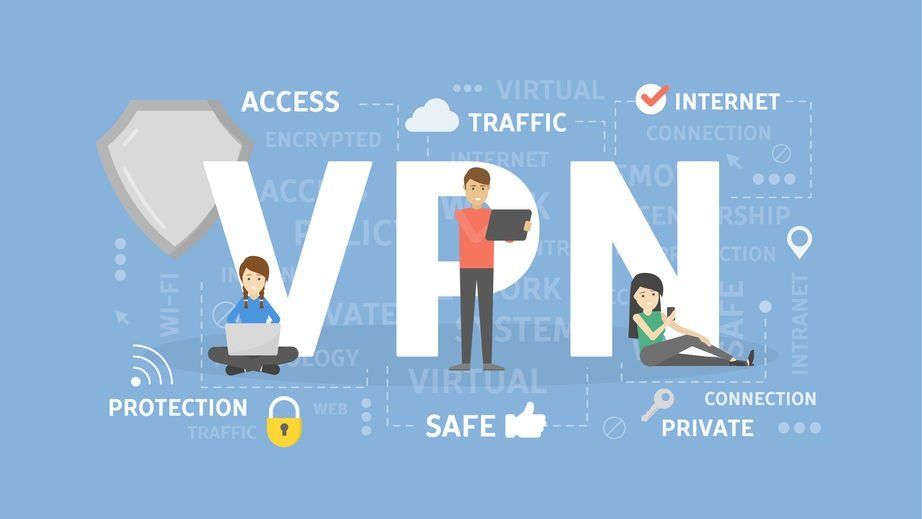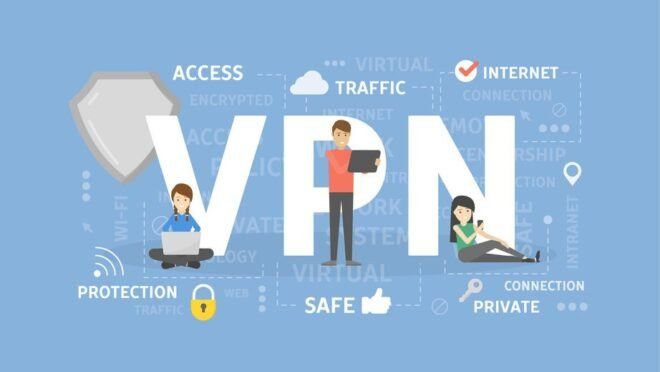 The process of establishing a VPN connection is as follows:
The VPN client will establish a secure connection with the VPN server.
The tunnel will be encrypted and authenticated, providing security and privacy to the user.
If we access the Internet, we will go to the Internet with the public IP of the VPN server, and not the public IP that the VPN client has (that of our house, for example), that is, the public IP is "masked."
If we want to surf the Internet again with our public IP, we must disconnect from the VPN server.
VPNs are used for multiple uses and not only to surf the Internet anonymously.
Bypass regional locks like Netflix, Disney +, BBC, sporting events and others
Another very important benefit of using HMA VPN is that we will be able to access any content around the world. We will not have any type of regional limitation, as is currently the case with various streaming services on demand.
Netflix and Disney + are two clear examples of why a VPN is necessary for day to day. These two services provide a large catalog of movies and series in many countries of the world; however, it is possible that, if we are in Spain, some titles in the US have not yet reached "Spanish Netflix," so if We use a VPN, we will be able to access this content without any problem, since Netflix will detect that the public IP address we are using is located in the USA.
Other Internet video services such as the BBC and even some sporting events are only available in certain countries. If we connect to a VPN server that is geographically located in that country, we will be able to see all the content as if we were physical.
Safe surfing on insecure networks like public Wi-Fi
One of the biggest dangers we have when surfing the Internet on public Wi-Fi is that someone who is connected is able to capture all our traffic passively. Even more dangerous is that they do it actively by performing a Man In The Middle attack.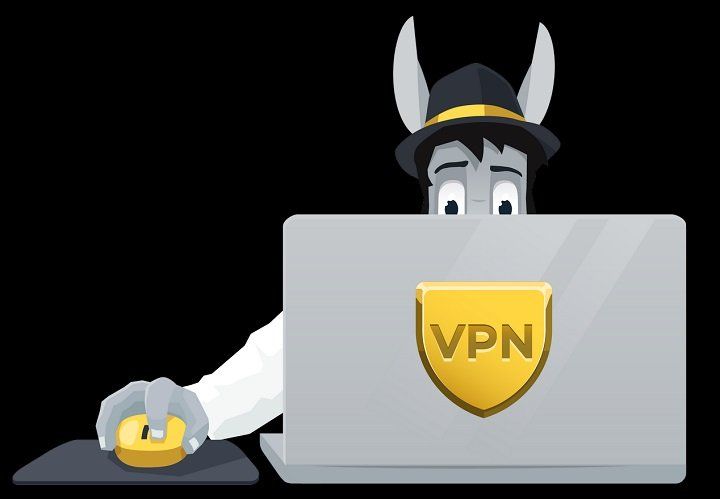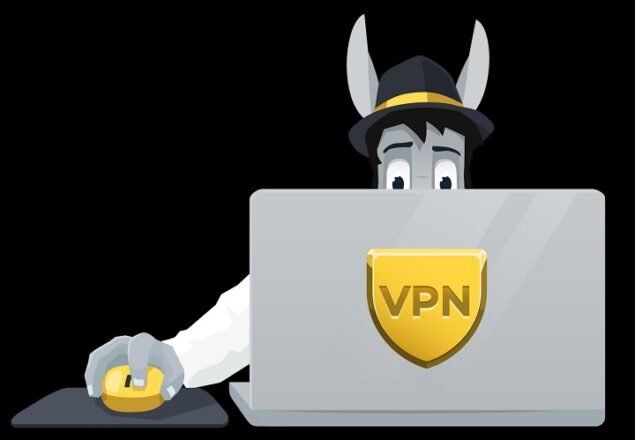 Thanks to the VPN services, all the traffic from the VPN client to the VPN server is fully encrypted and authenticated, so we will not have security problems. Even if someone captures our traffic, we can be sure that our communications will not be able to "read" them, since all the traffic will be encrypted.
Anonymous and fast P2P downloads
If you need a VPN to download from P2P protocols at high speed, this HMA VPN service allows you to do it at high speed, so you will not have bandwidth limitations, having a minimal impact on the speed you would normally achieve downloading from your connection. This is thanks to the fact that the VPN servers are connected to the Internet network with 20Gbps trunks, and many of them are connected to 10Gbps, so in principle, we will not have bottleneck problems.
Advantages of using HMA VPN as a VPN service
The HMA VPN service is one of the most recommended VPNs today due to its main characteristics, previously at RedesZone we have explained the minimum requirements when hiring a VPN service, and HMA VPN meets them all:
A large number of servers spread around the world: It has more than 290 locations spread over 190 countries around the world, this means that we will be able to evade regional blockades and connect to the vast majority of countries that we want.
Strict no-logging policy: This VPN does not store any kind of logs, such as your real public IP address, Internet activity when connected to the server, or any other type of information that you can exchange.
Smart Kill-switch: Kill Switch is a fundamental feature of VPNs. In case of any connection problem with the VPN server, it will block all network traffic from the computer until it is re-established, in this way, we ensure that no data breaches occur. In Windows operating systems, we can choose whether we want to disable it for the entire system or only in certain applications. Besides, we can configure the HMA VPN to load at Windows startup automatically.
Split-tunnel or split-tunnel: this allows certain Internet traffic to go through our real Internet connection and other traffic directly through the VPN. This will allow us to segment the traffic that we want. HMA allows us to differentiate by applications, ideal for certain programs to work via VPN, and others not.
Random IP: We can configure the HMA software to connect to a different VPN server every 10 minutes, making it difficult to trace over the Internet.
Protection against leaks: One of the most sensitive protocols for leaks is DNS. HMA VPN incorporates protection against leaks, including DNS, since its DNS servers will be used for the resolution of domain names; in addition, these also have a no-registration policy.
Multiplatform: we can use this VPN service on Windows, Mac, iOS, Android, Android TV, Apple TV, and Linux operating systems, and we can even use it on routers if they have a VPN client as ASUS. All HMA subscriptions allow up to 5 devices to be used simultaneously.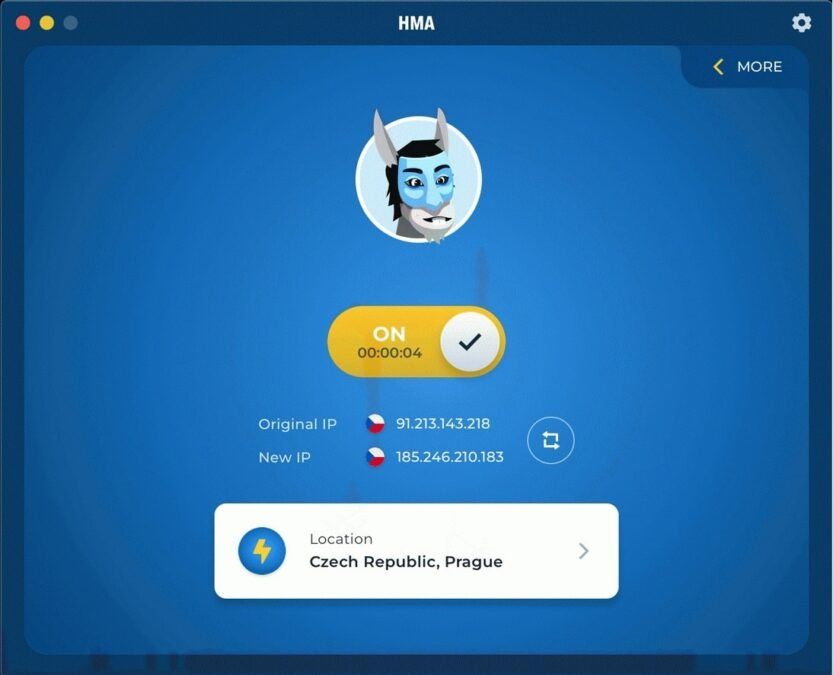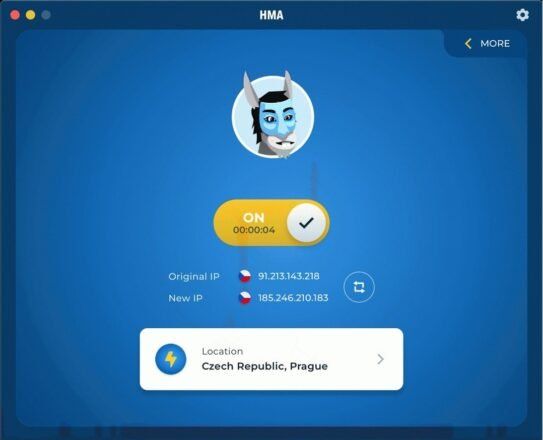 Another important feature of HMA is that it has AES-256-GCM symmetric encryption. They make use of RSA 4096 bits for digital certificates and SHA256 to check the integrity of the data and ensure that they have not been modified, all it for Windows and Android. In the case of Apple, they use the IPsec IKEv2 standard with the maximum security configuration. We also have servers with protections against DDoS attacks, the servers themselves also have AES-256 bit encryption to offer an additional layer of security. Finally, we have a button « Lightning connection.»That will automatically connect us to the closest and fastest VPN server to our location, so we don't have to select from dozens of available servers.
HMA VPN pricing
The prices of this VPN service are very competitive, considering all the features it provides us. However, if you want to try HMA VPN completely free, you have a total of 30 days of trial to see if it convinces you that they will refund your money if it does not convince you. This VPN service allows payment by debit card, credit, and also PayPal, so we can pay completely safely and quickly with this latest payment method.
We recommend you access the official HMA VPN website where you will find all the details about this great VPN service and the updated subscription prices.