Reset Apple iCloud Password with 3 Easy Ways
Forgotten your iCloud password on iPhone or iPad? Here at Droidcops we will discuss the safest way to reset your iCloud password. (Update 2020)
For those of you who have Apple products, you are sure to be familiar with iCloud. iCloud with Apple products are two things that can not be separated.
Forgetting your iCloud password can be a serious problem for Apple product users. If you forget your iCloud account password and want to restore it, it looks like you can try the following methods.
Therefore Droidcops has prepared the steps that must be done when you forget your iCloud password. The following is a complete guide to returning a lost or forgotten iCloud account.
How to Reset iCloud Forgotten Password
What is iCloud? iCloud is a cloud service made by Apple that was published on June 6, 2011 in San Francisco.
iCloud allows users to sync photos, music, videos, and other documents to the iPhone, iPad, iPod, and other Apple-made products.
Being one of the most important things for Apple users, losing an iCloud password is certainly not a good thing. Here is a guide on how to restore a lost or forgotten iCloud account password.
How to Restore Apple iCloud Account Password
There are several ways you can do when you forget your iCloud password and want to access it again. Various alternatives are deliberately made by Apple to facilitate its users.
This time we will discuss several ways to open iCloud who forgot the password in this article, and you just choose which method is the easiest and most practical to use.
Because the iCloud service that you access is integrated with the Apple ID, if you forget your iCloud password this is the same as forgetting your Apple ID password.
Therefore, how to open iCloud who forgot the password this time will indirectly intersect with the Apple ID that you are using.
How to Restore Account Access Forgotten iCloud Password via Browser
The first way that Droidcops shares when you forget this iCloud password is utilizing Apple's services that can be accessed through a browser.
Although it can be accessed through a browser, there are some further instructions that you must follow via email or other security settings that you apply.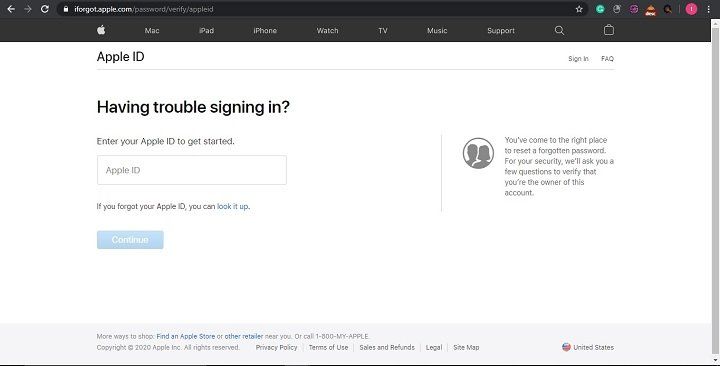 Here are the steps that you should follow when forgetting your iCloud password and want to reset it via the browser.
Step 1 – Open the https://iforgot.apple.com/password/verify/appleid page through the browser on your Apple device.
Step 2 – Enter the Apple ID or e-mail address that you use in the field provided to open further instructions.
Step 3 – After the Apple ID has been successfully entered, click the Reset your password option, and click on Continue.
Step 4 – There will be several options for resetting the password you are using, Droidcops suggests selecting the Get an Email option, to get an email related to changing the password.
Step 5 – Open the incoming email from Apple, click Reset Password, and follow the steps as instructed to change your password.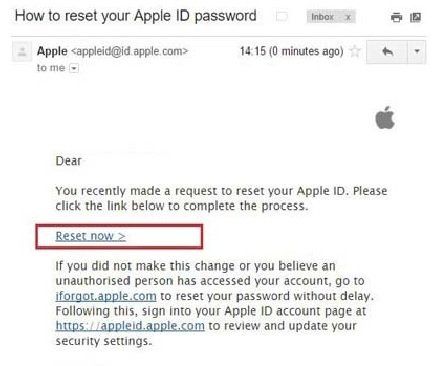 By following the instructions given by the Apple team to completion, your Apple ID account will change the password and must sign in again.
When you have successfully signed in to the device you are using, you can again access the iCloud service and forget the previous password.
How to Open an Apple Account if you Forgot iCloud Password Through the Find My iPhone Application
The second way that can be done when you forget your iCloud password is to use Apple's official application, which is called Find My iPhone.
This application was created as a security application that can track where your iPhone is, and can also be used to change your Apple ID password when your iPhone is lost.
Here are some steps you must take to access the data that you have when you forget your iCloud password.
To use this method, you must use another Apple device, it cannot be used on devices that forget the iCloud password.
Step 1 – Download and install the Find My iPhone application.
Step 2 – Open the Find My iPhone application, and sign in using an Apple ID that forgot the password.
Step 3 – Type Forgot Apple ID or Password and follow the next steps according to the instructions in this application.
This one way you can use when there is access to other Apple devices, and if there is no first way it might be more suitable for you.
The application used in the second method uses Apple's official application, so you don't need to worry about your data security.
The final word
That's an easy way to restore a lost Apple iCloud account or forget a password. These two ways deliberately discuss everything so that you have a comparison material which way is better.
Apple does provide an alternative way to restore your iCloud account, forgetting the password, but it's a good idea to backup your password somewhere, dont worry for that we are here for you with 5 Password Manager To Back Up & Secure Your Password.
Hopefully the information Droidcops shared this time can be useful and if you are still confused, you can ask questions in the comments column. Good luck!