How to Hard/Factory Reset Samsung Galaxy A51
One of the first generation A series phones from Samsung, the Galaxy A51, does come with excellent and interesting specs. Mobile phones with 6GB RAM capacity and 128GB internal memory already use the latest version of the Android system, namely Android 10 with One UI 2. Even though it uses the Exynos 9611 (10nm) chipset and 6GB RAM capacity, this Samsung cellphone with 48MP quad-rear camera and 4,000 mAh battery often experiences minor errors.
If you are currently experiencing minor damage to the Galaxy A51, there is no harm in doing a How to Hard/Factory Reset Samsung Galaxy A51
2 Ways to Hard/Factory Reset Samsung Galaxy A51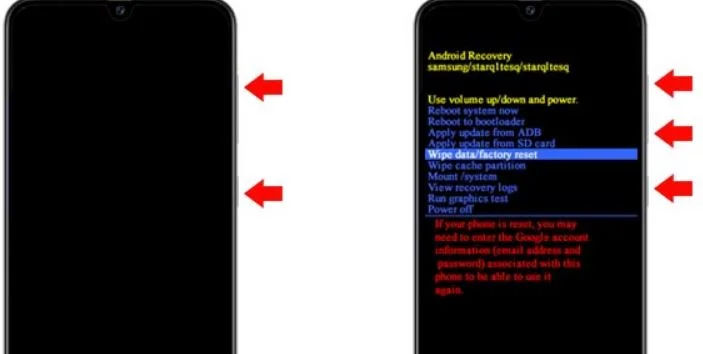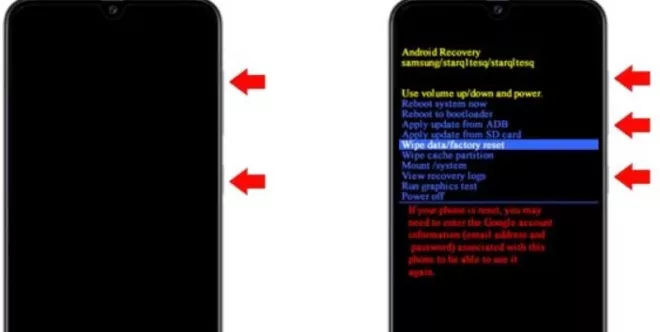 Even though the specifications of the Galaxy A51 are considered superior cellphones, this cellphone can still experience any problems or damage. For example, software damage such as boot loop, just stuck with the Samsung logo, forgetting password/pattern, the application can't be opened, slow, hang, or even full memory.
As a Galaxy A51 user, you should be able to repair minor damage yourself, right? Therefore, in this android tip, Gadget2Reviews will provide a tutorial on how to Factory Reset Samsung Galaxy A51.
There are many benefits that you can get after doing this factory reset apart from repairing a damaged cellphone. Yup, after doing a hard reset or factory reset, the performance and performance of the Galaxy A51 will be smooth and easy to use.
But you also need to know that this method cannot repair a Galaxy A51 cellphone that is totally dead or forgot a google account (FRP).
Make sure important data on your phone's internal memory is backed up first. Data such as photos, videos, contact numbers, and other files will be deleted during this factory reset process.
How to Hard/Factory Reset Samsung Galaxy A51 Via Recovery Mode
First, turn off the phone first by pressing the Power button.
If it's completely power-off, press and hold the Volume Up + Power button simultaneously for a few seconds
If you have successfully entered the Galaxy A51 recovery mode, release all buttons
Now you will find several menu options in this Recovery mode; please select the wipe data/factory reset option. Use Volume Up and Down buttons for navigation and Power button for OK/confirm
Then press yes to continue factory reset.
When it's done, press the Reboot System option to apply it.
At this point, the hard reset step of the Samsung Galaxy A51 Via Recovery Mode has been completed. Please wait for the phone to turn on perfectly and successfully enter the Settings Wizard view.
All HP settings will return to factory default settings, and applications that you have installed will be deleted.
If you previously activated your FRP setting, then you must enter a google account for verification first. If you are not successful in this process, then you should try the Galaxy A51 FRP bypass tutorial.
How to Hard/Factory Reset Samsung Galaxy A51 Via Settings
First, turn on the phone first, then go to Settings, then go to the General Management option
Then select the Reset option then select Factory Data Reset
The next step, press Reset to continue, then select the Delete All option to confirm
Up here, you have successfully Hard/Factory Reset Samsung Galaxy A51 to factory settings. This step will clean the phone's internal memory up to 64000MB. In addition, the performance of the cellphone, which is light and does not run many processes, will make this cellphone with a Li-Polymer 4000.0 mAh battery more durable.
Additional tips if your Samsung Galaxy A51 experiences hank or stuck, you can also do a soft reset. Here are the steps you can see.
If the Samsung Galaxy A51 cellphone experiences hank, please press and hold the Power button for a few moments.
If the options menu appears, please select the Power off option, then enter the pattern code you are using.
Wait until the phone is completely turned off, then press the Power button again to turn it back on.
Those are the android tips on how to Factory Reset Samsung Galaxy A51 to factory settings that you can try to fix problems on your phone. Hopefully, the above tips can be useful and helpful; good luck trying it.
Also Read: Reset Apple iCloud Password with 3 Easy Ways
How To Clear Cache On Samsung Galaxy S5