WhatsApp comes with new function: Search the internet
WhatsApp has announced a new feature. It is a function that allows you to search the Internet directly, for example to check a message.
WhatsApp: Search the internet
A new update is being distributed for WhatsApp, where you can use a new feature. In an earlier article, we already wrote about the function with which you can search the internet, directly from WhatsApp. Now the feature has been officially announced. WhatsApp says the following about the 'Search the internet' function;
"Today we are going to start with an easy way to check these messages. You do this by tapping a magnifying glass in the chat. If people have an easy way to search for messages that have often been forwarded, they can find news stories or other sources of information about the content they have received. "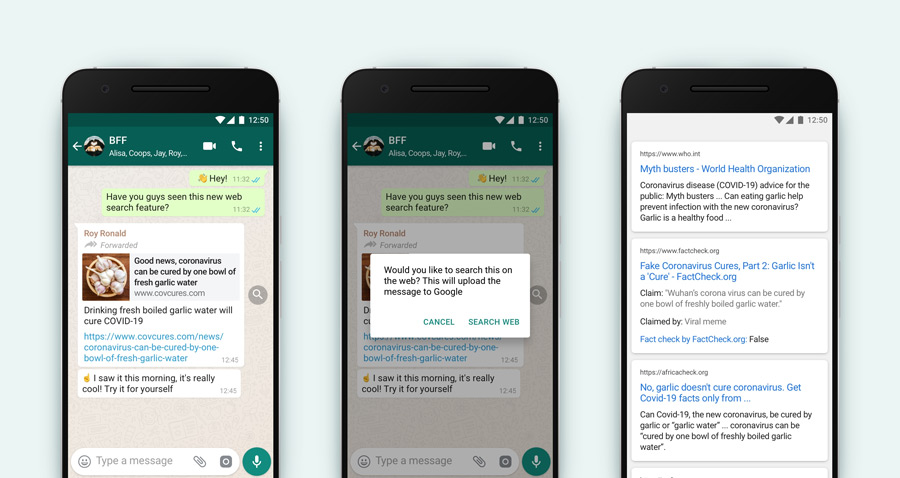 The function is not available in every country for the time being. WhatsApp announces that the feature is now available in the following countries; Brazil, Italy, Ireland, Mexico, Spain, the United Kingdom and the United States. The feature will be available on Android, iOS and WhatsApp Web.